Protective father hides new Liverpool signing's passport to stall move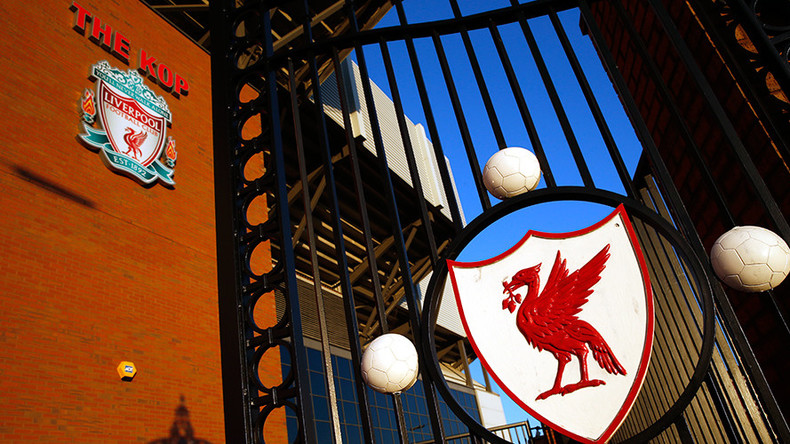 Liverpool confirmed the signing of 19-year-old Red Star Belgrade midfielder Marko Grujic yesterday. His father, however, has protested against the move, calling it detrimental to his son's career and threatening to hide his passport as a last resort.
Red Star announced they had accepted a US$7.7 million fee from Liverpool for Grujic, after the Anfield club beat European competition in Anderlecht and Stuttgart to sign their target with a substantially improved offer. The deal allows Red Star to loan the player back till the end of the season.
Liverpool offered $7.7 million, paid up front, along with a 10% sell-on clause, although Red Star will also have to pay Liverpool a $1.1 million loan fee to keep Grujic till the summer.
The Serbian club have openly admitted they have accepted the transfer offer due to financial constraints: "All in Red Star sincerely want to see Marko Grujic playing in our uniform for the next 10 years, but the financial situation of our club dictates the adoption of a different decision," a statement said.
However, Grujic's father Goran appears vehemently opposed to the move, telling Serbian paper Blic that Red Star had considered their own financial situation over his son's future.
"I will not let them ruin my child! The people who run the club have all turned their backs on him, they remain penniless and see a solution in selling Marko. That is why he is being pressured.
"They call him on the phone 10 times a day to convince him to sign a contract. Selling tales about '[Steven] Gerrard's number 8,' about [Liverpool manager Jürgen] Klopp, millions.
There is also pressure on him in the locker room, because it seems some players are convinced that the payments of their debts depend solely on Marko's sale."
Grujic's only concern is for his son's career, and he articulately lays out his reasons why young players moving at this age rarely get a chance to grow at bigger European clubs, where the pressure to perform instantly, plus changes in management, can often derail a young footballer's development.
"You see that none of our young players survived [at bigger clubs]. Bojan Đorđić, Miloš Veljković, Adem Ljajić, Zoran Tošić, Lazar Marković, Danilo Pantić ... Do you need me to continue listing them? No one has the opportunity to prove himself there," he said.
A twist in the Grujić saga: Marko's father says that the midfielder's family doesn't want the boy to leave Serbia at such a young age. #LFC

— Red Star Belgrade (@RedStarEnglish) December 22, 2015
Since Red Star have already accepted the transfer bid and the only thing left is for the teenager to officially complete the paperwork, his father has opted for the drastic measure of holding onto his son's passport in a bid to stop the move.
"His passport is with me and I claim that Marko isn't going anywhere," Goran Grujic told Blic.
Although the concerns are well-founded - especially with Goran explaining in his comments to Blic that Red Star could potentially recoup an eight-figure transfer fee if they waited another year or two to let the player develop further - it is more than likely that Grujic will complete the move next summer and become Klopp's first transfer signing for Liverpool.
Whether or not he gets a starting role for Liverpool next season and develops his full potential at Anfield is a whole different story.