KHL's best goalscorer Steve Moses returns to the league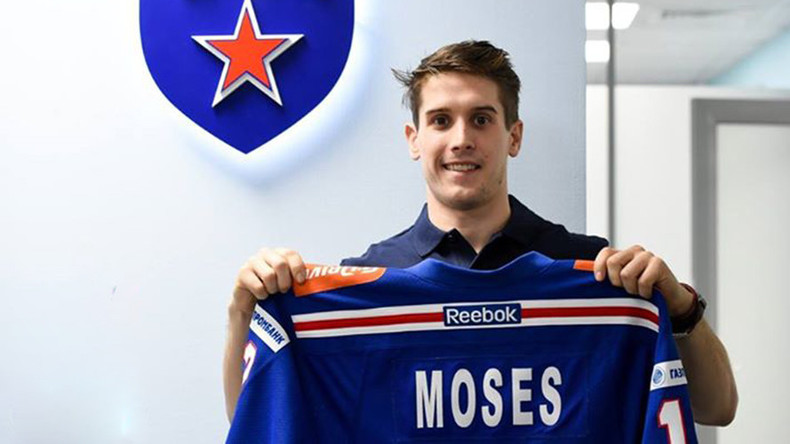 SKA St Petersburg signed a one-year contract with American Steve Moses who went to the NHL after breaking a goalscoring record in the Kontinental Hockey League last season but wasn't successful in the North America.
Moses, 26, inked a one-way $1 million deal with NHL's Nashville Predators for 2015-16 season this spring. But was sent to the Preadtor's farm team Milwaukee Admirals of the AHL right after the team's training camp.
Having a one-way contract with the Predators meant that Moses would be paid the full salary regardless of whether he played in the NHL or AHL. After scoring just 7 points in 16 games with the Admirals Moses has been placed on unconditional waivers. And just three days after that was signed by the reigning KHL Gagarin Cup champions SKA St. Petersburg.
SKA bought the KHL rights for Steve Moses from Finland's Jokerit Helsinki, where he played for the last three seasons. In the 2014-15 campaign, the American set the KHL record for the most goals scored in a season, 36. Moses will play for SKA in the number 12 jersey and is expected to appear on home ice next week.