Jaromir Jagr to reconsider All-Star appearance after prompting from Temmu Selanne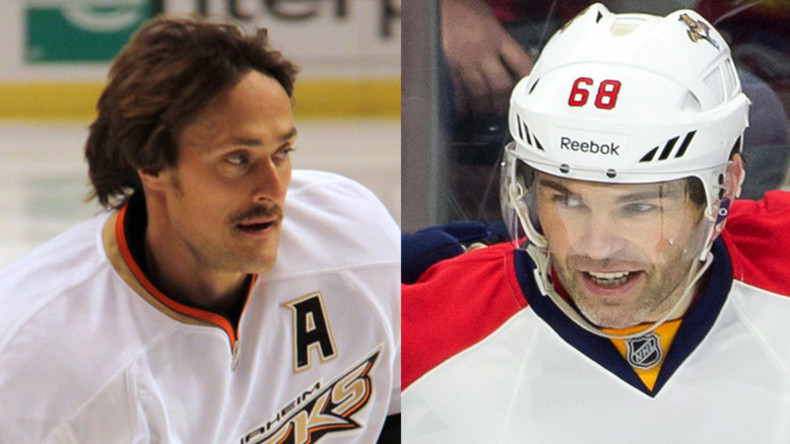 Aging Czech hockey legend and Florida Panthers forward Jaromir Jagr thanked his fans on twitter for voting for him as a candidate for the NHL All Star game, but asked them not to, saying the event's new 3-on-3 format "would kill" him.
Fans-I appreciate your votes for All-Star game, but 3 on 3 would kill me,and i don't want to die yet:)Thank you for understanding. Too old:)

— Jaromir Jagr (@68Jagr) December 2, 2015
Responding to the tweet, another NHL legend, now retired Finnish Temmu Selanne, 45, said he would vote for the 43-year-old veteran to play in the All-Star game anyway, quipping "You are not that old yet!"
In the response, Jagr promised to "do that for him," joking that "if they change it again [to] 2 on 2 he is not going [to play]"
@TeemuSel8nne :))) I do it for you, but if they decide, it's not good and change it again in 2026 to play 2 on 2-i'm not going:) too old 54

— Jaromir Jagr (@68Jagr) December 3, 2015
The NHL adopted the new 3-on-3 format to make the All-Star game, scheduled to take place in Nashville on January 31, more exciting and dynamic for the fans, after concerns had been voiced that the traditional mid-season exhibition had become dull.
The 3-on-3 format, in which there are only 3 skaters on each side, was introduced for overtime periods in the league's regular season games this year, and has been seen as a positive move by most fans. Some players, however, are not too happy about it, since it requires a lot more skating in case of a tie after three 20 minute periods.
The 43-year-old Jagr is currently the most senior player in the NHL and the oldest ever to score a hat trick.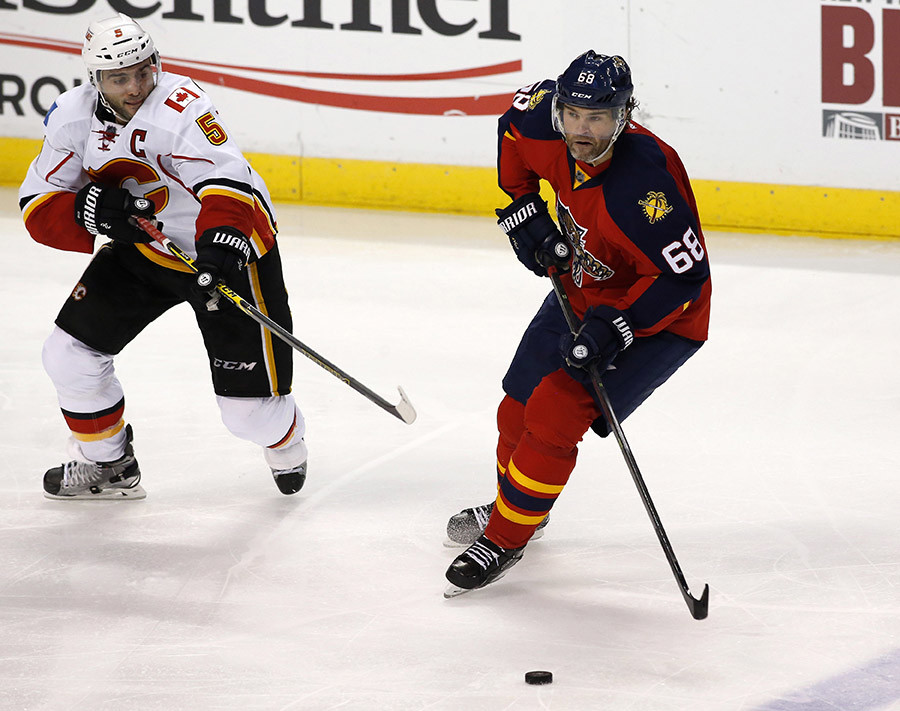 The Czech winger's career has spanned more than 20 years. He made his NHL debut back in 1990 when he was just 18 – the youngest player in the NHL at that time.
In fact, Jagr has been playing in the NHL longer than nine of its current teams have even been in existence, including his own.
Even at 43, he is the leading scorer for the Panthers, with 8 goals and 10 assists in 21 games, and if he still leads at the end of the season, he will break his own record as the oldest player to lead a team in scoring in NHL history. His previous record was set when he led the New Jersey Devils with 67 points in the 2013-14 season.