'The Mountain' from Game of Thrones breaks keg toss world record (VIDEO)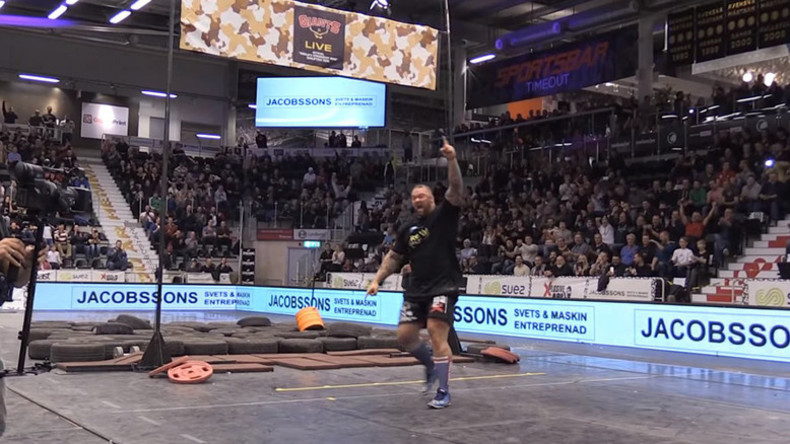 You may recognize Hafthór Júlíus Björnsson as 'The Mountain' from the popular Game of Thrones series, but you may not know that he is also a professional strongman competitor. Here, you can watch him as he throws a world record keg toss.
'The Mountain', nicknamed 'Thor,' threw a 15-kilogram (33-pound) keg just over 7 meters, or 24.5 feet, into the air, smashing the world record in the process. The post-record celebrations included putting Colin Bryce, the presenter, on his shoulder and spinning him around, leaving him dazed afterwards.
The Icelandic Hafthór has now won Europe's Strongest Man competition twice (2014, 2015) and has placed 2nd or 3rd in the last four World's Strongest Man competitions (2012-2015).
The 27-year-old Hafthór plays Gregor "The Mountain" Clegane in the HBO series Game of Thrones.