Andy Murray inspires British Davis Cup victory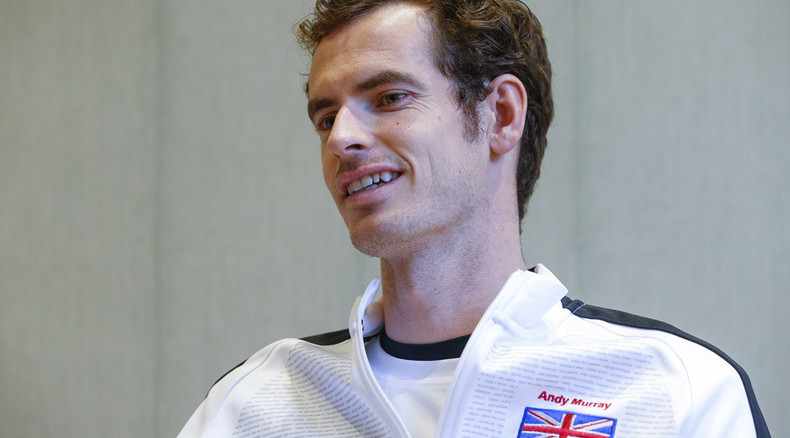 Andy Murray said helping Great Britain claim their first Davis Cup for 79 years was a more emotional experience than winning Grand Slam titles or Olympic gold.
The British tennis number one beat Belgium's David Goffin 6-3, 7-5, 6-3 to secure the crown. Murray was the driving force behind the success, winning 11 out of 12 rubbers during the campaign, including three doubles matches with his elder brother Jamie.
He commented: "It's an amazing feeling. I imagine it will take a few days before it really sinks in.
"I've been pretty upset having lost matches before, but I'd say that's probably the most emotional I've been after a win.
"It's incredible that we managed to win this competition. I didn't know that would ever be possible. It's great."
Murray joined John McEnroe and Mats Wilander as the only players to end a Davis Cup tournament with an 8-0 singles record. He also equaled Pete Sampras' achievement from 20 years ago, when he was the last man to win three live rubbers in a final.
"To have won all of the singles matches I played this year is great," Murray said. "I'm glad I was able to help the team. It doesn't happen too often. I'm proud of that."
Leon Smith, Murray's childhood coach, became Davis Cup captain five years ago with the team a play-off away from relegation to the event's lowest tier, and paid tribute to the efforts of his fellow Scot.
"He's just incredible," said Smith. "But he'll be the first to say that this is a team effort, and rightly so.
"What he's managed to do for this team is astonishing, to post that many wins in one year. He's put his whole body, his whole mind on the line every single time for the team.
"Really, it's incredible. We're all grateful and proud of him. I know he'll say it's about the team, but we are really thankful for what he does."
Murray was joined by debutant Kyle Edmund in the final, alongside the ever-present James Ward. Dom Inglot was a superb addition to the doubles roster, which was boosted by Jamie Murray enjoying his best-ever season.
Ward said it had been a long road to success: "I was there in the first tie with Leon in Eastbourne and I've been pretty much present in every tie, which has been a great achievement for myself. But to be part of the team as well is an amazing feeling, something that is well-deserved for all of us."
Murray has already said he will be available for the first-round tie against Japan in March 2016, where victory would secure Britain's World Group status into 2017.