Gunshots at Miami high school football game send fans & players running for cover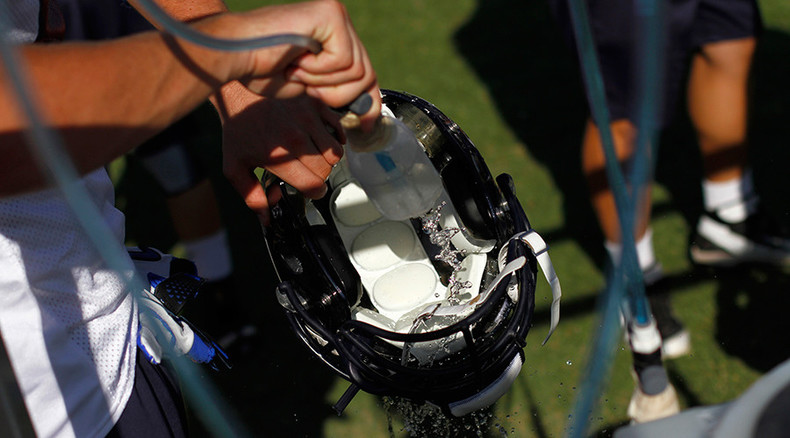 A Miami high school football game was abandoned Friday night when fans, players, coaches and match officials ran from the stadium after sounds of gunfire were reported.
Videos of the incident posted online show players hitting the deck while those off the pitch run for safety as gunshots were heard.
While it is unclear whether the gunshots were heard inside or outside the stadium, in light of recent events in Paris there was genuine panic on the pitch and in the stands.
"You hate to see anything like that happen, but luckily it seems like no one was hurt," Central coach Roland Smith said after the game.
The game was officially called off with three minutes still left to play, with Miami Central leading 36-8 over Carol City in the Florida state high school football playoffs. The game was being played at the Traz Powell Stadium in North Miami.
Police are reported to have taken five suspects into custody, according to local Fox affiliate WSVN-TV.