Amazing own-goal from halfway line caused by 70mph winds (VIDEO)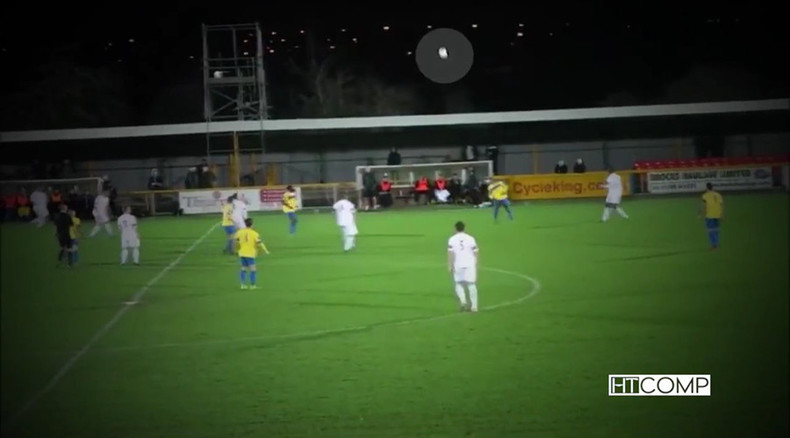 Storm Barney had an unexpected, but decisive impact on an Essex league football game as high winds caused an own goal - from near the halfway line – despite the fact that the defender kicked the ball forward.
Amazing goals get rarer every season - goalkeepers scoring from goal-kicks, mind-bending, physics-defying free-kicks, 24 or 32-pass team moves and dribbles (or kicks) from the halfway line - all such goals are forever etched in footballing history.
But there are times when the weather - and not the bouncing ball kind - takes over and you see something you've never thought possible on a football pitch.
Here is Thurrock FC defender Kamarl Duncan's incredible own goal caused by the wind blowing in the wrong direction. This came in a game against Romford, and Kamarl Duncan was near the halfway line when he attempted to play the ball upfield - but a 70mph gust blew it back – way back – toward keeper Rhys Madden. He watched helplessly as it bounced over his head and into the back of the net.
If there ever was a case to play the ball along the ground instead of hoofing it, this is it.
The goal helped Romford go 1-0 up and the game turned out to be a 1-1 draw at full-time.
Thurrock manager Mark Stimson thought the game should have been called off due to the weather conditions, and sympathetic fans may wonder if situations like these warrant a restart or calling off of the game instead of awarding goals.