Football united as England beat subdued France 2-0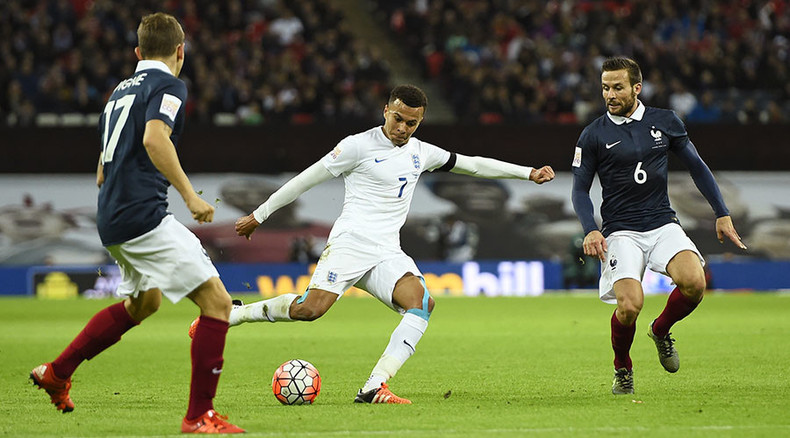 A Deli Alli-inspired England beat France in an emotionally-charged evening at Wembley. Before the game, the two squads came together to pay tribute to the victims of last week's terror attacks in Paris.
There were thoughtful scenes before kick-off on Tuesday evening, with Prince William, Roy Hodgson and Didier Deschamps placing floral tributes inside the technical area. The two squads proceeded to embrace as the whole of Wembley, bathed in the colors of the French flag, broke into applause, followed by a stirring rendition of the French national anthem. A minute's silence for the victims of the Paris attacks was then observed impeccably.
The match then began in earnest, with England on the front foot from the outset. Both Harry Kane and Wayne Rooney had chances to open the scoring early on. Raheem Sterling was lively on the left, but it was 19-year-old Tottenham midfielder Deli Alli who really caught the eye. He was a veritable dynamo in the center of the park, winning crunching tackles and showing maturity beyond his years.
It was Alli who opened the scoring on his first start in an England shirt. Having won the ball in the middle to start the move, Alli collected a pass from captain Wayne Rooney and powered a thunderbolt into France keeper Hugo Lloris' top right corner.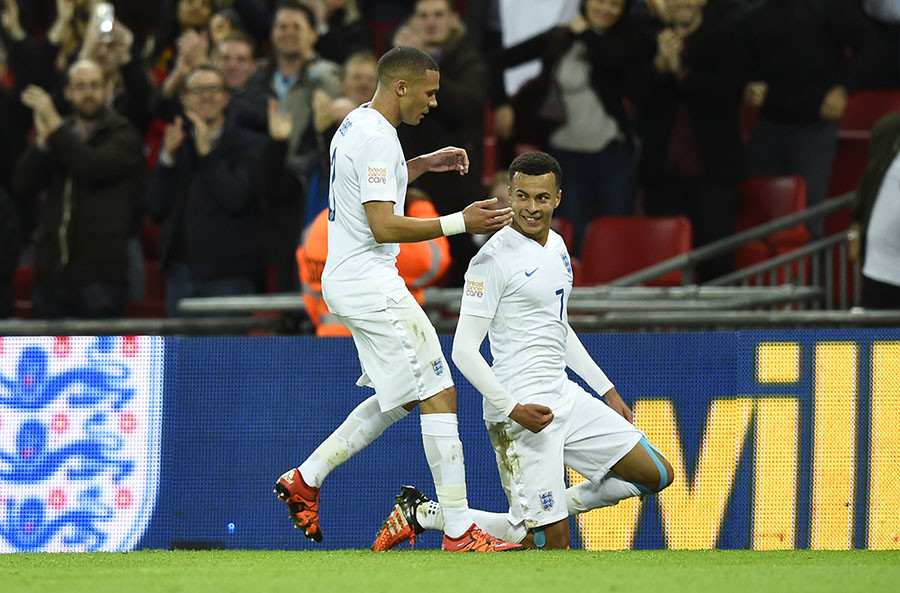 The half ended with England continuing to push for a second, and it didn't take them long in the second half to double their tally.
With Alli once again winning back possession in midfield, Sterling stood up a lovely cross to the far post to Rooney, an industrious presence all evening up top for England, who arrived with a thunderous low volley to seal the game for the Three Lions.
Paul Pogba came close to scoring after coming on in the second half for the French, who were noticeably subdued throughout the evening.
Plenty of memories on and off the pitch in what was an important evening for sport.