Triple Winner: Will Montoya go for the coveted Crown?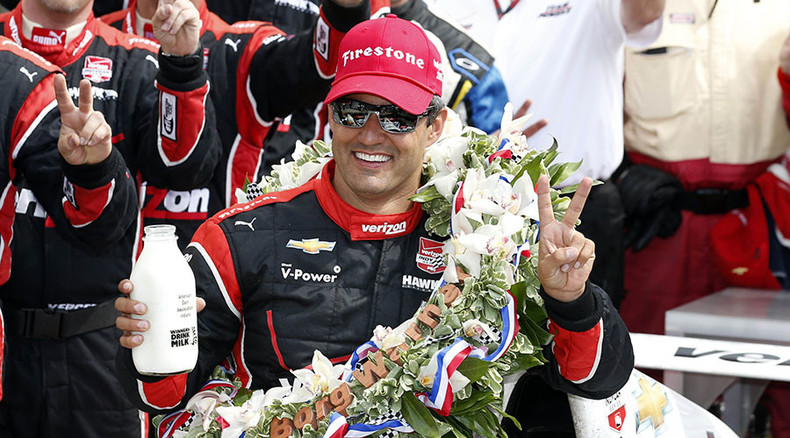 The Triple Crown is a special achievement in motorsport, accessible only to the most versatile and talented racers. As Juan Pablo Montoya gears up to take Le Mans 24, can he become the second man ever to win the Triple Crown?
Next June could be a big moment for the motor-racing world. Colombian driver Juan Pablo Montoya, currently competing in the Verizon IndyCar Series, is slated to take part in the Le Mans 24 Hours in France, a grueling challenge for drivers, engineers and spectators alike. If he wins, he will become only the second driver to win the so-called 'Triple Crown of motorsport', a coveted, albeit unofficial, championship that very few drivers get the chance to race for, let alone win.
What is motorsport's Triple Crown?
The Crown is made up of the world's pre-eminent races: Formula 1's Monaco Grand Prix, IndyCar's Indianapolis 500 (known worldwide as the Indy 500), and the World Endurance Championship's Le Mans 24 Hours. All the races are prestigious in their own right, and have been running for well over half a century. The Indy 500 first took place in 1911, Le Mans in 1923 and the Monaco Grand Prix in 1929. Despite this, only a handful of drivers have ever competed for it - the great A.J Foyt won Indy 500 four times and Le Mans once, but never won the Monaco Grand Prix, and McLaren founder Bruce McLaren won both the Monaco Grand Prix and Le Mans but never won the Indy 500. The single driver to win all three, and therefore claim the crown, is Graham Hill, a British driver from the 60s. He won the Monaco Grand Prix 5 times, the Indy 500 in 1966 and Le Mans in 1972. However, he was killed in a light aircraft crash in 1975, meaning at present there is no one alive who has achieved this amazing feat.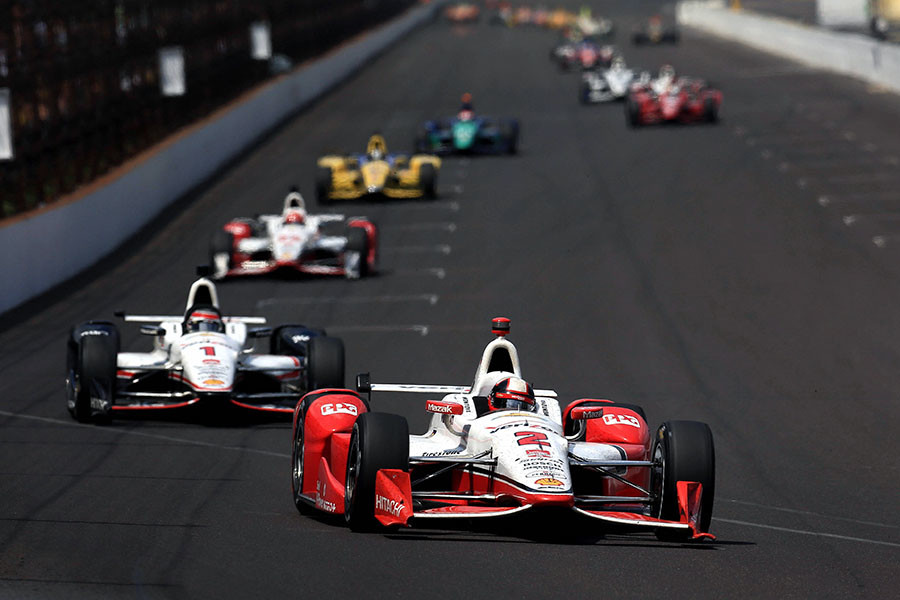 That may change in 2016, though. Montoya has raced in almost every major series in the US or Europe that you could care to mention, including F1, IndyCar, CART, Grand-Am and NASCAR. He has won races in all these series in his rookie year, so he has almost equaled possibly the greatest American racing driver, Mario Andretti. However, Andretti has an F1 World Championship to his name, while Juan Pablo does not. If he managed to win Le Mans, Montoya could lay claim to the most accomplished racing driver ever, certainly a hallowed title among drivers.
Montoya's journey through the world of motorsport
Montoya currently races for Team Penske in IndyCar. He almost won the 2015 championship, losing on wins after a tiebreak with Chip Ganassi driver Scott Dixon in the very last round at Sonoma. He did win that year's Indy 500 though, making it his second win, having also won the race in 1999.
After conquering Indianapolis, Montoya switched to F1 to drive for the Williams team. He was up against tough competition, with Michael Schumacher at the height of his powers driving for the all-conquering Ferrari team. Juan Pablo did manage to finish 3rd in 2002 and 2003, coming very close in the latter year, only 11 points behind Schumacher and nine behind runner-up Kimi Raikkonen, who was driving for McLaren.
It was also in 2003 when Montoya gained his only Monaco Grand Prix win, one of only two wins that year. In 2005, he switched to McLaren, having a moderate amount of success in his maiden year with the team, winning three races and finishing fourth in the championship, but behind his team-mate Kimi Raikkonen, who won seven races and only narrowly lost the championship to eventual winner, Spaniard Fernando Alonso.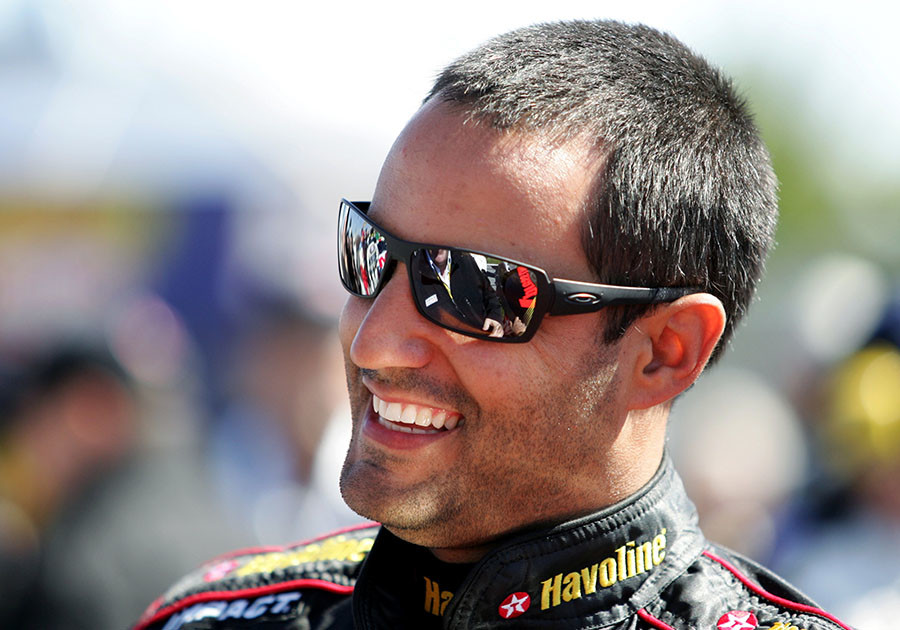 Midway through the 2006 season, Montoya left F1 with immediate effect, to race in the NASCAR Sprint Cup for Chip Ganassi Racing. He only competed in that season's final race at Homestead, but he competed in the next seven full seasons, winning two races. In 2014, he switched back to IndyCar, immediately finishing fourth for Team Penske, recording one win midway into the season at Pocono. He also competed in two NASCAR races for the team at Indianapolis and Michigan, finishing 18th and 23rd respectively.
But the 40-year-old isn't as young as he once was, and seems to have decided that if he is to win the Triple Crown, he needs to get started. He was a guest of Porsche at the World Endurance Championship's 6 Hours of the Circuit of the Americas in Austin, Texas, and is going to test for them in their Le Mans-winning 919 Hybrid at Bahrain later this year. While it hasn't been confirmed that Montoya will race for Porsche in 2016 at Le Mans, it seems likely. There is no clash of dates with the IndyCar schedule, and Porsche have a seat free due to Nico Hülkenberg, one of the three drivers in their winning line-up from this year, having commitments for the Formula 1 season.
Why Le Mans is Montoya's toughest challenge yet
Le Mans is a completely different beast to both Formula 1 and IndyCar racing. Twenty-four hours long, the race is run from 3pm on Saturday to 3pm on Sunday. It's run in all weathers - the race has never been red-flagged or stopped because of an accident or bad weather - and with a variety of cars competing. If Montoya decides to race at Le Mans, he will compete in the highest class, Le Mans Prototype 1, known as LMP1, racing for Porsche. His main rivals will most likely be the Audi and Toyota teams. Audi have 13 wins at Le Mans, second only to Porsche themselves on 17, while Toyota have yet to win. That's not for lack of trying though, and they will be hungry for a win in 2016.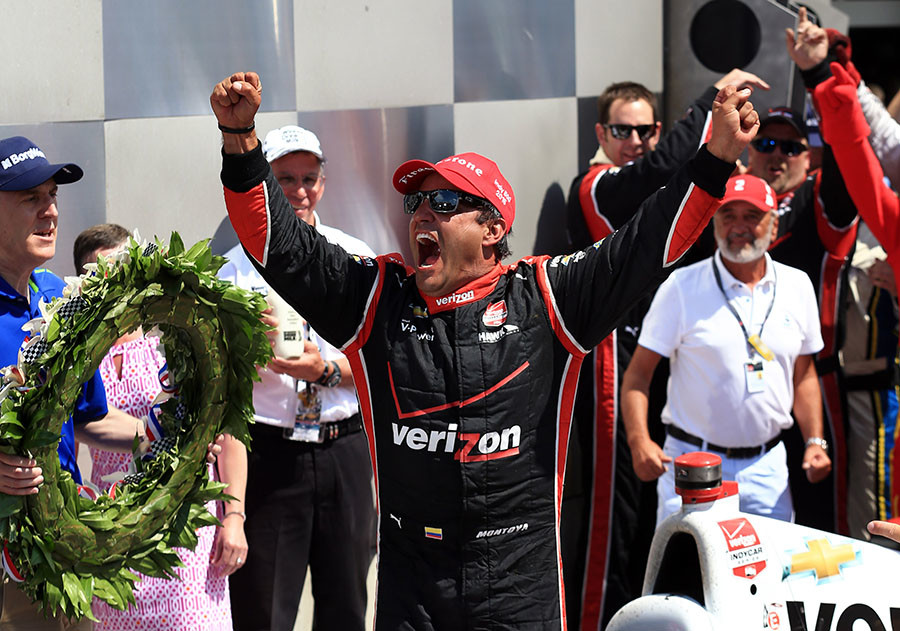 In recent memory, the only other driver to try and win the Triple Crown is Jacques Villenueve, who competed for Peugeot in 2007 and 2008, with a best place of second. He won the CART championship in his second year of competition, also winning Indy 500 in the same season. In spite of his success in CART and his F1 world championship win, the vitally important race he hasn't won is the Monaco Grand Prix. This meant he used the 'alternative' definition of being an F1 world champion, CART champion and Indy 500 winner. Villenueve has stated he intends to keep racing at Le Mans until he wins it, but hasn't competed since 2008. At 44, four years older than Montoya, Villenueve must now be regretting not competing more in his younger days.
If Montoya does race at Le Mans in 2016, it will be a momentous occasion for the motorsport world. Even if he doesn't win, it will show that Montoya, often derided because he didn't live up to his potential in Formula 1, is one of the most versatile racing drivers around.
You can share this story on social media: