Rampant Liverpool destroy Chelsea & push Mourinho towards exit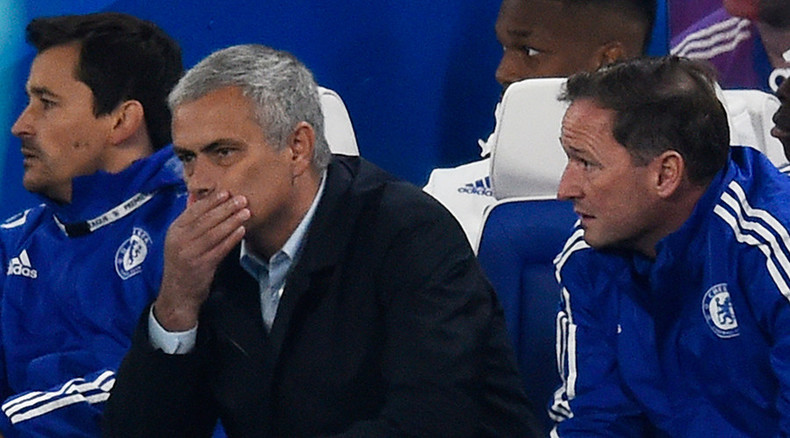 Liverpool beat Chelsea 3-1 at Stamford Bridge to underscore the value of bringing in a new manager. Can Mourinho help Chelsea recover from such a wretched start to the season?
The home fans made a clear show of support for their manager at the start of the match and the players duly responded with an early goal inside the 4th minute. Ramires drilled his header past Simon Mignolet from Cesar Azpilicueta's cross.
Last season's Chelsea would have pushed home their advantage with a second goal, but this team lacks confidence and it showed as Liverpool first wrestled possession, then momentum from the home side.
Chelsea's increasingly desperate defending in the first half ended with a Liverpool equalizer with virtually the last kick of the first half. Philippe Coutinho created space for himself at the edge of Chelsea's penalty area before curling a superb shot into the far corner with his left foot.
Chelsea players, fans and coaching staff had been expecting the half-time whistle to blow much sooner, but that was no excuse for losing concentration. Liverpool were back in the game right at the end of half-time, and after that there was only going to be one winner.
The second half started as the first ended – Chelsea laboring to get a foothold in the game as Liverpool kept possession and hustled the opposition off the ball. Two fouls in quick succession by Lucas Leiva may have resulted in two yellow cards and a sending off in another match, but Premier League referees are less likely to send players off in such a high profile game.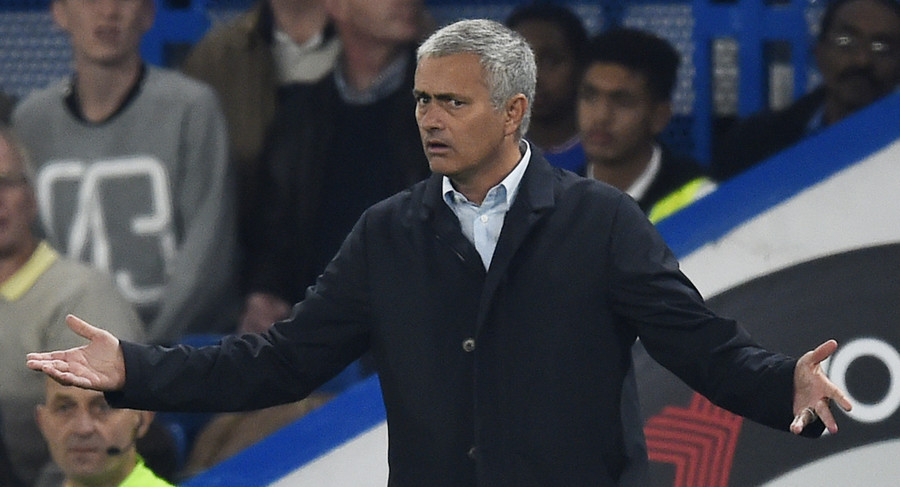 Mourinho fumed, an underperforming Eden Hazard was withdrawn on the hour mark and Chelsea were left wondering where their next goal would come from. No one but Oscar came close, and even then it was a half chance, a chip from 40 yards out.
Eventually, Liverpool's pressure resulted in another opportunity for Coutinho, and the Brazilian didn't miss. Picking up the ball just inside Chelsea's penalty area, he scored his second goal placing the ball out of Asmir Begovic's reach – although it did get a deflection from Terry.
Chelsea's confidence was shot, and they crumbled – Christian Benteke got the third goal after coming on as a substitute and was allowed to score an easy third goal through the beleaguered Chelsea defense.
This is nowhere near the embarrassment of the 6-1 thumping Manchester City dealt to Manchester United at Old Trafford, but it is close. There seems to be no way out for Chelsea from their current slump. In cases like these it's the players that need to change, but it's quite often the manager that pays the price.
Jose: 'What happens now? I will go home. I will find a sad family. I will try and watch some of the rugby and disconnect.' #CFC

— Chelsea FC (@ChelseaFC) October 31, 2015
How long will Chelsea stand by Mourinho? Will it be like United with Moyes – waiting till Champions League qualification was mathematically impossible and then getting rid? If that's the case, Chelsea may have a new manager before long.