Gun shy: Arsenal's injuries, history could mean another unfulfilled season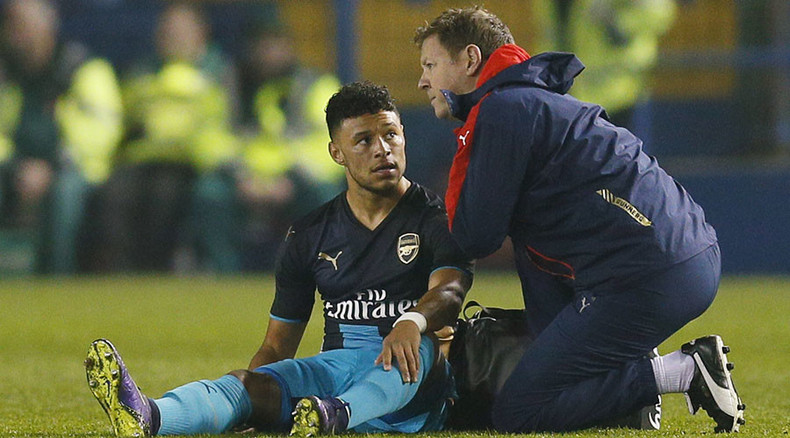 Injuries to their star players are a familiar source of frustration for Arsenal fans, but this season's spate of injuries will leave them fuming. Ideally placed in the league, they had a real chance to win this season. Not anymore.
Over recent years Arsenal have borne the brunt of injuries more than most, with Manager Arsene Wenger having to make do without essential first-team players on a near-weekly basis.
After an excellent run of recent form that's seen the North London title hopefuls dispatch Manchester United, Bayern Munich and Everton in quick succession, the Gunners were brought back down to Earth midweek.
A 3-0 defeat to Championship outfit Sheffield Wednesday marks the end of Arsenal's Capital One Cup campaign, but injuries to key players have the potential to be more damaging to the club's season than their competition exit.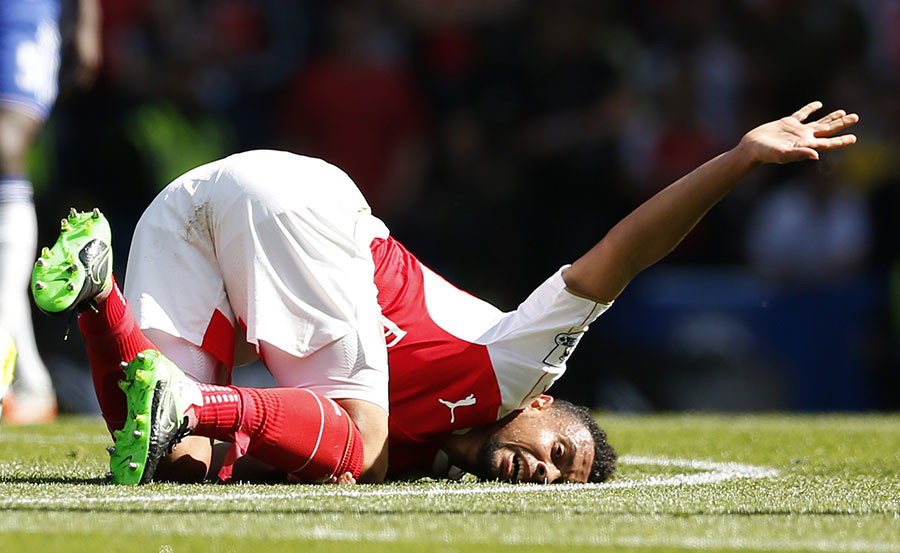 Both Theo Walcott and Alex Oxlade-Chamberlain were forced to come off at Hillsborough, with the England international pair now seemingly facing prolonged periods on the sidelines.
The homegrown duo are set to undergo tests to ascertain the extent of their respective muscular ailments and join a growing list of players unavailable to Wenger for the foreseeable future.
Others currently on the treatment table include Aaron Ramsey, Jack Wilshere, Danny Welbeck, Mikel Arteta, Tomas Rosicky and David Ospina, with the Gunners set to be down to their bare bones for upcoming fixtures.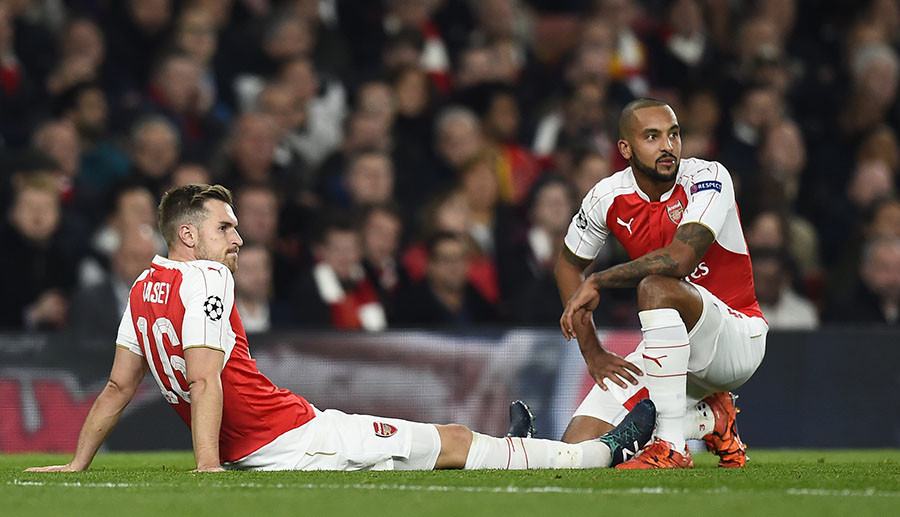 Crucially, injuries in two areas that the Emirates Stadium faithful have been imploring their manager to strengthen have left Arsenal short.
The latest batch of injuries means they have little-to-no competition for places in central midfield and in the striker role ahead of crucial games against Swansea, Bayern Munich and local rivals Tottenham.
In the boiler room, the importance placed on first-choice pairing Santi Cazorla and Francis Coquelin grows with Ramsey, Arteta and Wilshere now joined by Oxlade-Chamberlain; realistically veteran Mathieu Flamini is the only other fit player capable of operating in this role.
In attack, Wenger decided against bringing in another striker over the summer, instead placing his faith in reformed winger Walcott to feature in a central role and get the goals to fire the club into contention for major silverware.
Now, with the England international injured once more along with Welbeck, Olivier Giroud is the only available striker of any note for the Gunners – the same as the first half of last season, where Wenger was forced to use misfit Nicklas Bendtner as the Frenchman's back-up.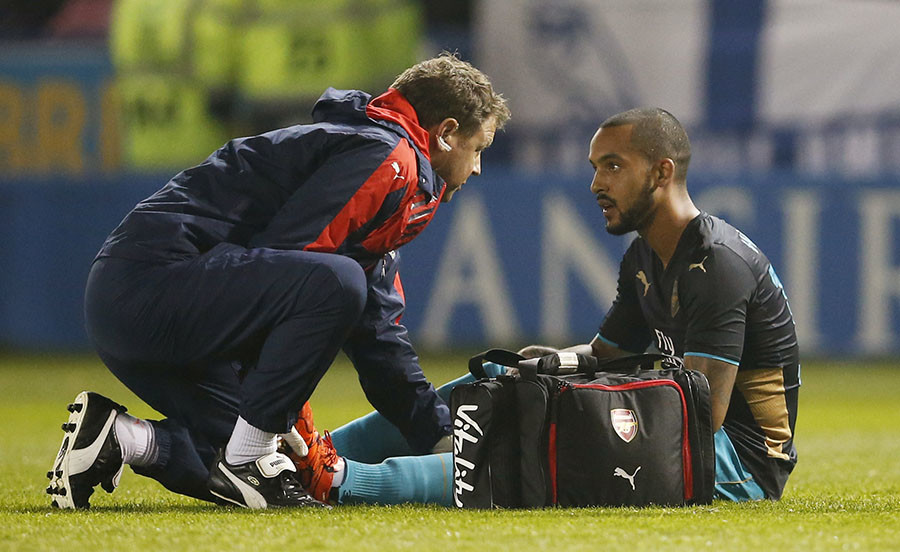 Walcott has been coming into a bit of form over the last month, with his interplay with Alexis Sanchez a key element to the team's patterns in the final third.
His absence also robs Arsenal of pace through the middle and a threat in-behind opposition defenses.
With the Gunners the only club in Europe's five major leagues not to buy an outfield player during the summer transfer window, injuries have the potential to define Arsenal's season and inhibit their chances of winning the Premier League in 2015-16.