The blood of Kouan Kouan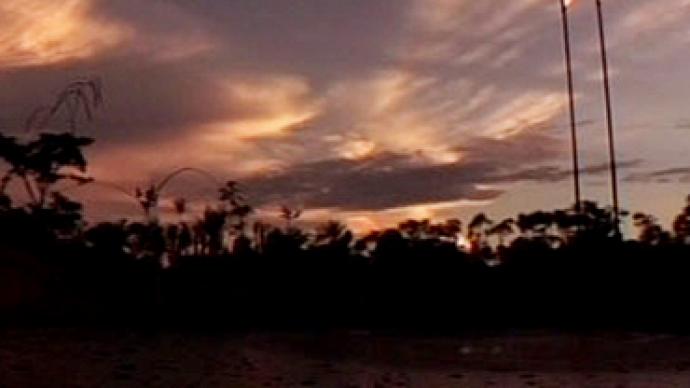 ­In the virgin tropical forests of the Amazon, the region with the richest biodiversity in the world, an unspeakable crime has been and is still being committed against humankind.
Texaco is accused of dumping 18.5 billion gallons of toxic oil waste into Ecuadorian Amazonia.
Petroecuador, the state oil company, is accused of causing hundreds of leaks of tons of crude oil into the jungle.
Ancient native populations are considered invisible and expendable, victims of the oil companies' easy profiteering. They are disappearing on a massive scale, as pollution kills the animals they hunt and causes illnesses until recently unknown to them, such as cancer.
This documentary is dedicated to the Tetete and Sansahuari tribes. Their voices were silenced forever at the dawn of the 21st century on account of the region's… "development".
Written, Produced  & Directed by Yorgos Avgeropoulos
Due to copyright restrictions, this video can only be viewed on RT's live feed.