Uproar after LibDem leader suggests curfew, birth control to tackle terrorism in N. Caucasus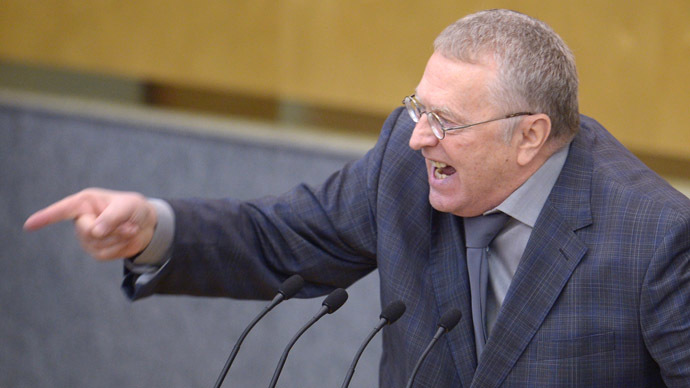 The leader of Russia's nationalist LDPR party, Vladimir Zhirinovsky, may face criminal charges for "inciting ethnic and religious hatred" following his proposal to implement birth control in the North Caucasus as an anti-terrorist measure.
Zhirinovsky made his controversial statement in a political talk show on one of Russia's main TV channels, Rossiya-1, which was dedicated to discussing the Volgograd bus bombing earlier this week.

On October 22 an explosive device was triggered by a female suicide bomber from republic of Dagestan in the North Caucasus, killing six other passengers and injuring another 36 people.

Zhirinovsky said on the program that since the main terrorist threat in the country comes from the Caucasus, the whole region should be fenced off with barbed wire.

"We must bring the military, police and FSB [Federal Security Service] there" and impose a curfew, he said.

Zhirinovsky said he believes the main reason for the terrorists' campaign in the Caucasus is overpopulation, suggesting huge fines for local families who have more than two children.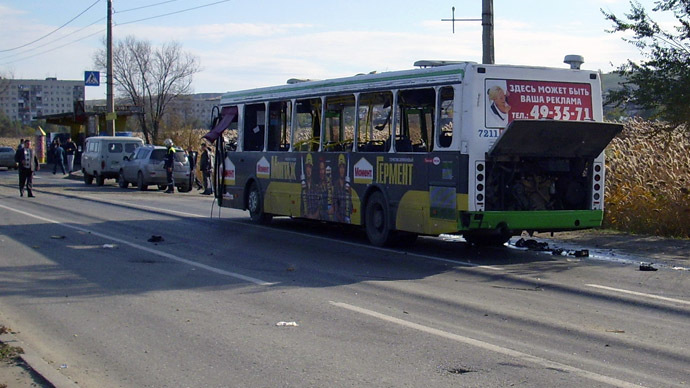 The Liberal Democratic Party leader's words provoked an angry response from politicians both in the North Caucasus and in capital, Moscow.

The head of the Chechen Republic, strongman leader Ramzan Kadyrov, said that Zhirinovsky's proposal on birth control was "fascist."

"He fiercely hates the peoples of the Caucasus, but his hatred for the Russian people is even greater," Kadyrov said on his Instagram page. "I'm amazed that such an immoral, irresponsible person can be called a politician, to whom important state affairs are trusted."

Kadyrov demanded that the LDPR leader be punished for his statement, which he said was aimed at inciting inter-ethnic strife as it "insulted millions of Russian citizens on ethnic and religious grounds."

According to Russia's 2010 national census, there are currently 9.5 million people living in the seven republics of the North Caucasus, and the population there is predominantly – though not exclusively – Muslim. The density of population in the region is 56 people per square kilometer, compared to just over 8 people per square kilometer for Russia as a whole.

In Moscow, the leader of the liberal opposition Yabloko party, Sergei Mitrokhin, backed calls for Zhirinovsky to be prosecuted.

"Zhirinovsky's words are of an openly nationalist character," Mitrokhin was quoted as saying on his party's website said.

He added that they were aimed at undermining Russia as a multi-ethnic state, which would eventually result in the Balkanization of the country.

Mitrokhin has complained to the Investigative Committee about Zhirinovsky, calling for a criminal case to be brought against the LDPR leader for "inciting hatred or enmity."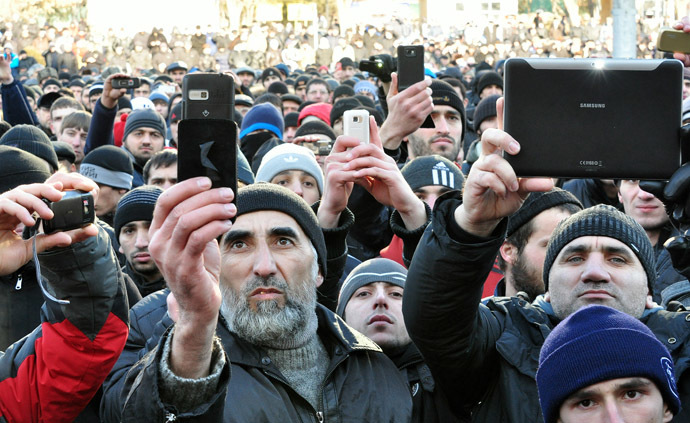 But Zhirinovsky has defended his words, saying that comments about "barbed wire" were more of a figure of speech. 

"We're talking ways to cut off routes that may be used for drug trafficking and relocation of terrorists," Zhirinovsky told the Interfax news agency in response to Kadyrov's complaints. "That's what the road blocks are made for. Does this violate the rights of people, who use the roads? Yes, it does. But it's done during the curfew. Sometimes barbed wire can also be used and some fortifications can be erected."

As for birth control, the LDPR leader said that such measures are used in international practice, but he didn't specify the states which apply them.

Zhirinovsky said that Mitrokhin's call for a criminal case proved that "he's not leading a democratic party. He, probably, doesn't know that there is such thing like freedom of speech and every citizen has the right to express his opinions, proposals and evaluations of events."

"If we asked to sign this in to law, there would've been something to talk about. But, in this case, it's just an opinion," Zhirinovsky said.

Zhirinovsky, who positions himself as an ultranationalist and proponent of a strong state, has been one of the most scandal-hit figures on the Russian politics scene for over 20 years.

Numerous court cases and investigations have been brought against him, but Zhirinovsky has remarkably managed to avoid any prison time or serious fines in all cases.

The only memorable court loss he suffered came in 2010, when he was ordered to pay a fine of 1 million rubles (around $31,000) for calling the Moscow city government authorities a "mafia."

But the ruling was soon annulled by a higher court after Mayor Yury Luzhkov was dismissed by then-President Dmitry Medvedev later that year.

You can share this story on social media: