Yes to evolution, no to revolution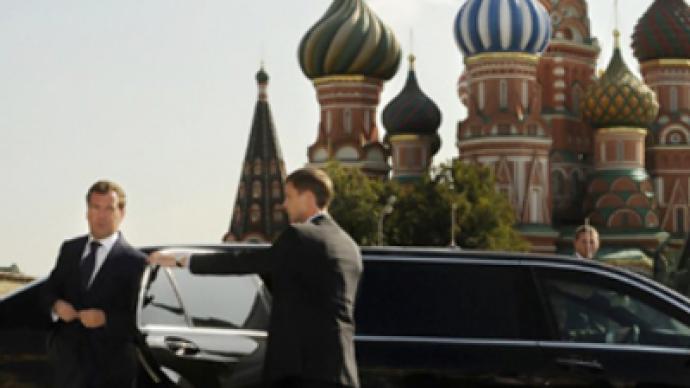 The best way to modernize Russia is to use a nonviolent, evolution-like approach, with social consciousness being the first thing to evolve. That is according to the Kremlin's chief strategist, Vladislav Surkov.
Consistent evolutionary development of the country and its economy, he said, was the major principle proposed recently by Russian President Dmitry Medvedev.
The influential politician offered his comments on Medvedev's recent article "Go Russia!" while addressing the country's Public Chamber on Tuesday.
"Modernization was the main task that seemed to be the most important subject there. And the crucial point is the evolutionary approach in the achievement of this goal," Interfax quoted Surkov as saying.
The Kremlin strategist particularly stressed that the president is making a courageous step by calling upon everyone "not to fall into populism."
"Abandoning the idea of rapid, burst-like development is paramount. Nonviolent modernization is the key goal in all this philosophy: whether we are ready to move to the new social paradigm without employing violent methods or not," Surkov stressed.
Apart from that, he noted that every person should concentrate on modernizing his or her own personality, rather than awaiting constant assistance from the state.
Another issue he mentioned pertained to freedom of criticizing the government. Surkov explained that criticism would have to be problem-oriented, rather than be purely directed against those in power.
"I am not against [the criticism], you are welcome. The Kremlin is alright to attack – that's what it is for. But, we have many of those who are in the opposition to power and no one who opposes a problem," Surkov concluded.
You can share this story on social media: