Grave concerns: Palestinians seek Russian help in Arafat autopsy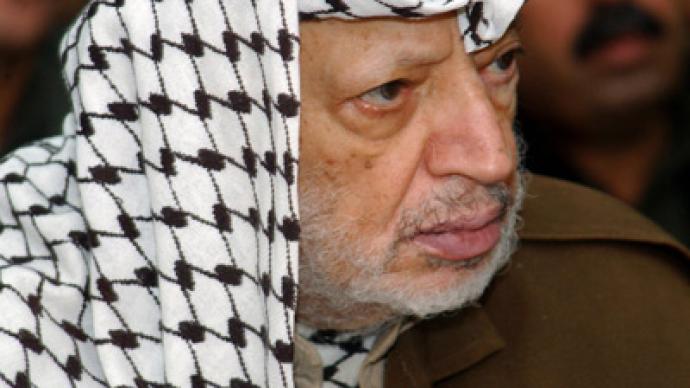 The Palestinian Authority asked Russia for assistance in autopsying the remains of the late Yasser Arafat to determine if he was poisoned, Palestinian President Mahmoud Abbas said on Sunday.
"We are negotiating with the French and Swiss specialists, as well as with the Russian Government on opening the grave of our leader," Abbas said in a speech marking the eighth anniversary of Arafat's death.The Palestinian Authority and the Arab League, suspicious of the high levels of radiation discovered in Arafat's personal belongings following his death, want to determine if Arafat died of poisoning by polonium-210, a radioactive element.A source in Ramallah reportedly told RIA-Novosti that Palestinian officials had appealed to Russia to send two experts to participate in an autopsy of the former Palestinian leader and secured a pledge of assistance.Later this month, Palestinian officials will open Arafat's grave and send his remains to a Swiss laboratory for DNA analysis. The Palestinian leader fell ill in late 2004 after holing up for two years in his compound in Ramallah over concerns for his safety. He died at age 75 in a French hospital on November 11, 2004.
Arafat, a Nobel Peace Prize laureate, spent much of his life fighting for Palestinian statehood. Abbas used the anniversary of Arafat's death to announce that the Palestinian Authority will submit a bid to the General Assembly this month for non-state membership of the United Nations."We're going to the United Nations in November 2012 – not 2013, or 2014," Abbas said.The Palestinians currently have observer status in the international body.Israel and the United States argued that Palestinian statehood should not be achieved "unilaterally," and are calling on Abbas to return to negotiations. Talks collapsed in 2010 over Israeli settlement construction in the West Bank.Russia is a member of the Quartet for Middle East Peace, which includes the United Nations, the European Union and the United States.
You can share this story on social media: