US violated law in case against Russian pilot – lawyers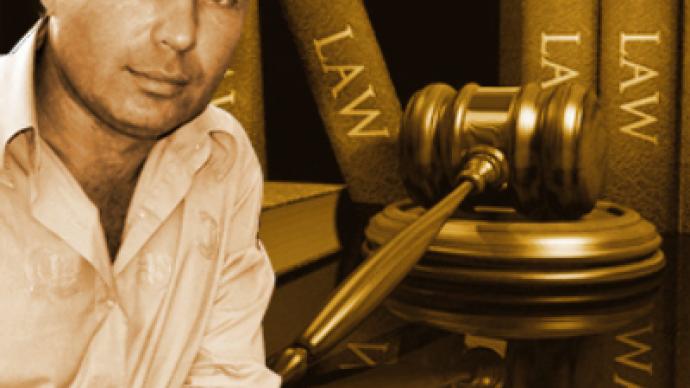 Lawyers of a Russian pilot arrested in Liberia and transferred to America to face drug trafficking charges, have accused the US of violating the law and demanded the case be closed.
Konstantin Yaroshenko, 42, is currently detained in New York awaiting a court hearing set for February 28, next year. He is charged with transporting thousand-kilogram quantities of cocaine throughout South America, Africa, and Europe.
Yaroshenko's lawyers have filed an appeal demanding that the case against the Russian citizen be closed, as it does not fall into American jurisdiction, reports Itar-Tass. They claim that the American investigation violated international, Ukrainian and Liberian laws.
The American government's "outrageous actions" violates Yaroshenko's right for an appropriate legal procedure and gives grounds for the withdrawal of charges against him, said his lawyers.. The defense accuses the US drug enforcement administration's agents of inhumane and cruel treatment towards the Russian pilot and claim they kidnapped him.
On May 28, the pilot was detained by American Special Forces in a hotel in the Liberian capital of Monrovia. His lawyers say he was secretly transferred to the US. Yaroshenko claims that following his arrest he was beaten and tortured. Three days after his "abduction", he was taken to an airport and put onboard a plane, without being informed of the flight's destination. He was only told of his whereabouts some time later, when he was in the U.S.
Yaroshenko's lawyers claim that his extradition from Liberia was illegal as the US government had not filed an extradition request to the African country's authorities.
They also claim the US side violated international law when taking the Russian national to America by force and not informing Moscow of his arrest. Washington later apologized for failing to promptly provide notice about the details of the case.
In addition, the US is said to have infringed the agreement on judicial assistance. Ukrainian legislation was also allegedly violated, as during the investigation, video and audio recordings were made of Yaroshenko in the Eastern European country by US agents. In their appeal to the court, his lawyers pointed out that under Ukrainian law, foreign special services are not allowed to independently carry out investigations on the country's territory.
Now the US prosecution is to present its response to the appeal filed by the pilot's lawyers, Itar-Tass writes.
For several years, Yaroshenko was working in Africa on old Soviet Antonov An-12 and An-32 aircraft as a charter pilot and reportedly arrived in Monrovia on May 28 to sign a new contract. He was detained the same day. The Manhattan Attorney Office's statement released on June 1, said, as a result of "Operation Relentless", eight people were detained "for conspiring to use Liberia as staging area for the distribution of more than 100 million dollars worth of cocaine."
You can share this story on social media: