Russia eyes Council of Europe to secure return of pilot jailed in US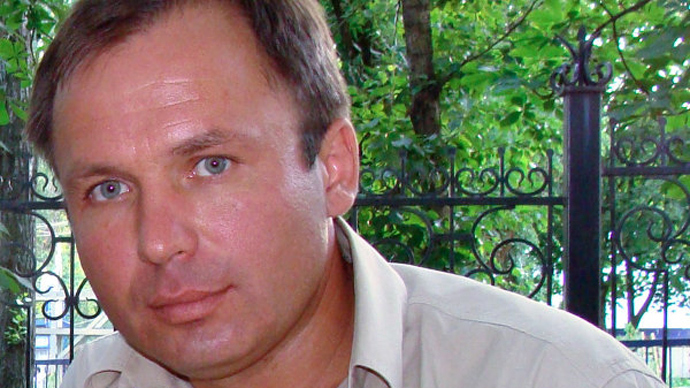 A US court's refusal to review the 20-year sentence for Russian pilot Konstantin Yaroshenko has opened the door to appeal to the Council of Europe (COE) to have him returned home, a top Russian diplomat said.
The Russian Foreign Ministry's special representative for human rights, Konstantin Dolgov, made his comments soon after The New York Court of Appeals rejected the motion for a full court review of Yaroshenko's case.
Konstantin Yaroshenko was sentenced to 20 years in prison by a US court in 2011 for allegedly participating in a conspiracy to smuggle drugs to the United States. He was initially arrested in Liberia following a sting operation and handed over to the US despite protests from Russia and violations of diplomatic code. The pilot himself has maintained his innocence to this day, saying that his poor command of English prevented him from understanding the nature of suggestions he was getting from undercover DEA agents.
The pilot's relatives had earlier told the press that the case was possibly an attempt by US authorities to extract some evidence against Viktor Bout - another Russian citizen illegally extradited to the US and sentenced as a result of yet another sting operation.
Dolgov noted that Russia was disappointed by the latest US court ruling, but added that it was "a continuation of the absolutely unjust and biased line that US law enforcement agencies and the country's court system are carrying out against our citizen, starting from his abduction on Liberian territory and illegal extradition to the USA in violation of international law."
The official said Russia would now use the Council of Europe's 1983 Convention on the Transfer of Sentenced Persons to ask the US to hand over Yaroshenko. He added that the same convention had already been used to secure the transfer of an American citizen from Russia. 
The diplomat also noted that Russia did not expect the request would be turned down due to the recent bilateral tensions caused by Russia's decision to grant temporary asylum to NSA whistleblower Edward Snowden.
"We do not fear this. We see no grounds at all for mixing these two cases, they are completely different. Russia has not violated any international obligations or norms concerning Snowden, it acted in accordance with the Convention on Refugees and has not broken any bilateral agreements with the US. In Yaroshenko's case, both international law and the bilateral Russia-US agreements were violated," the Russian official said.
Dolgov further promised that his country would continue to press for the strict observation of all rights for the imprisoned pilot, including the right to prison conditions that comply with international standards.
Yaroshenko's defense attorney Aleksey Tarasov told the press on Thursday that his client was not counting on justice to prevail in the US court system, and only hoped for Russia's help in transferring him to his homeland. The lawyer also said that after Wednesday's rejected appeal, his client had 90 days to file an appeal to the Supreme Court of the United States, but added that the probability of the Supreme Court accepting the case was minimal.
Tarasov told reporters that despite promises from US authorities to the contrary, his client was receiving very poor medical treatment and the state of his health was not improving.  The defense team has previously reported of Yaroshenko's health problems, in particular tooth and bladder pains that developed after he was allegedly beat and tortured during his detention in Liberia.

You can share this story on social media: