Russia hopes to play 'Get out of Jail' card with US
Published time: 15 Jun, 2012 12:27
Edited time: 15 Jun, 2012 19:07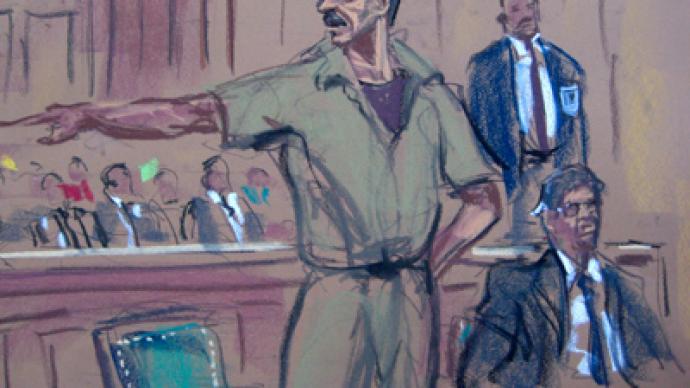 Russia is exploring various options for securing the release of its citizens who are currently serving prison sentences in the US, a high-ranking Russian diplomat said.
President Vladimir Putin and US President Barack Obama could soon discuss humanitarian issues, including the release of Viktor Bout and Konstantin Yaroshenko, says Deputy Foreign Minister Sergei Ryabkov.
"We are exploring various options for resolving the problem of returning both Bout and Yaroshenko to their homeland," Ryabkov revealed. "There are various legal procedures, but no matter what these procedures are – be it the 1983 Council of Europe Convention or some other format – it is important that there should be political will."
The arrests have cast a shadow on Russia-US relations, which are struggling to live up to the so-called "reset" between the two former Cold War enemies. Observers say a resolution of the issue will go far at moving the relationship forward.
Businessman Viktor Bout, 45, was convicted by a Manhattan federal court in November 2011 of "conspiracy to kill US citizens and officials" and providing aid to a terrorist organization.
Bout, whose lawyer said it would be impossible for his client to receive a fair trial in the US (the blockbuster Hollywood film "Lord of War" (2005) starring Nicolas Cage is said to have been based loosely on the life of Mr. Bout), continues to maintain his innocence.
Meanwhile, Konstantin Yaroshenko, 44, a former pilot, has been sentenced to 20 years for allegedly conspiring to smuggle cocaine into the US. Yaroshenko claims he was framed because he refused to testify against Bout.
Putin and Obama are scheduled to meet next week on the sidelines of the G20 Summit, in Los Cabos, Mexico.
"We have to make sure that the US side is prepared for such a solution," Ryabkov said. "All these issues are very serious and difficult to discuss in terms of time that is needed for this."