Yabloko calls for demo against illegal rallies bill
Published time: 31 May, 2012 14:00
Edited time: 31 May, 2012 18:00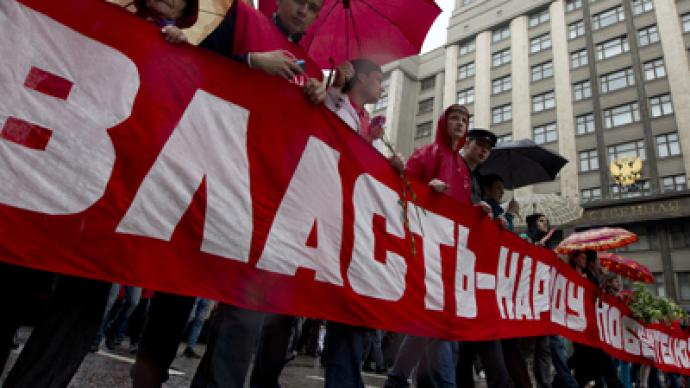 Head of the liberal Yabloko party has urged opposition movements and organizations to stage a street rally in front of parliament in protest of a new bill on strengthening punishment for illegal demonstrations.
­"The amendments prepared by the State Duma are in fact a ban which limits to a maximum degree citizens' constitutional right to protest," party leader Sergey Mitrokhin said in a statement on Thursday as cited by the Interfax news agency. He added that the suggested provisions not only set huge fines but also open opportunities for police abuse and "absurd" accusations.

"A never-ending flow of guilty verdicts by the courts based on made-up charges will eventually discourage law-abiding citizens from peaceful protests, provoking aggressive radicals and giving impetus to clandestine activities," Mitrokhin believes.
He also said that June 5, when the second reading of the bill is to be held, will be the last chance to express a negative attitude to the bill and prevent the adoption of what he called "fascist" amendments.