Russia to commemorate its forgotten WWI heroes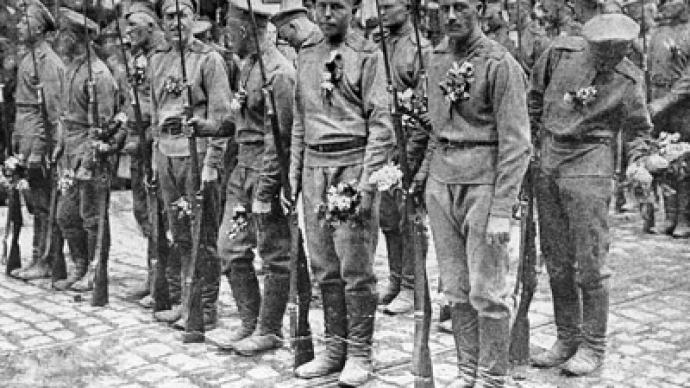 Russian lawmakers have suggested marking Remembrance Day to commemorate Russian soldiers who were killed in the World War I and got "unfairly forgotten."
Under the legislation proposed by State Duma deputies, the Memorial Day should be marked on August 1. That day, in 1914, Germany declared war on Russia.
WWI and its heroes were forgotten in Russia and it is time to pay tribute to compatriots who "gave their lives for the Fatherland," said Vyacheslav Tymchenko, senior United Russia Deputy, the party's press-service reports.
The bill could break a historic stereotype that has been imposed for decades, the MP believes, adding that the WWI has been seen "as something wrong."
"It seems that our society finally comes to understand that history cannot be written with black and white colors only," Tymchenko observed.
Establishing a Remembrance Day could become a first step on the way to restore historic justice.
"That should be followed by the serious work of scientists, teachers and public organizations," the lawmakers noted. "Only in that case the law will play its role in raising patriotism in young people."
The number of Russian dead in one of the bloodiest conflicts in the world history was enormous. Scientists still argue about exact number of casualties in 1914-1918. According to different sources, the country lost from 1.2 million to over 2 million people.
WWI, also known as the Great War, was centered in Europe and involved all the world's leading powers divided in to two opposing alliances: the Allies (the UK, France and Russia) and the Central Powers (Germany, Austria-Hungary and the Ottomans).