West incites Syrian opposition to fight – Moscow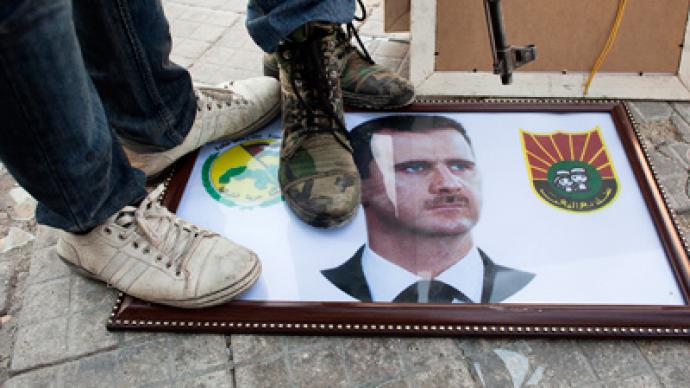 The Russian Foreign Ministry states that Western partners have done nothing so far to make the Syrian opposition commence a dialogue with the government, but openly incite them to continue their struggle instead.
"It is clear that such methods cannot help to reach a political solution to the crisis," the ministry said in a statement on Wednesday.Moscow honestly fulfills its obligations under the Geneva agreements on Syria by constantly working with both President Assad's government and the country's opposition pushing them to stop violence and launch a dialogue on the conflict settlement, the ministry stressed.Guided by the principles outlined in the Geneva transition plan, Russia recently suggested at the UN the adoption of a statement by the Action Group for Syria urging the conflicting sides to stop violence, appoint negotiators and start a dialogue. "However, our Western partners demonstrated complete unwillingness even to discuss a possibility of approving such a statement," the ministry pointed out. "Instead, they are attempting to distort the Geneva agreements and state that they are obsolete." Moscow noted that all this is happening as Russia is being accused of hampering the UN Security Council's efforts on the Syrian crisis settlement. "Such a position can only be called hypocritical," the Russian diplomats stress.On August 21, Russia's top diplomat Sergey Lavrov held a meeting in Moscow with the Syrian government delegation, where official Damascus confirmed its readiness for a political dialogue with their opponents.
You can share this story on social media: