Russians should have the right to bear arms – parliament speaker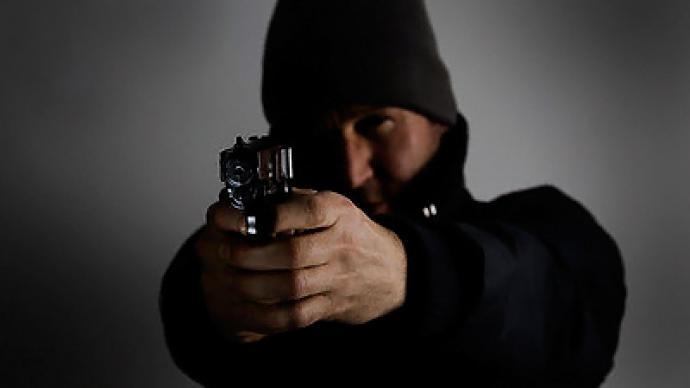 Russians should be given the right to bear arms, albeit with strict regulations, believes acting upper house speaker, Aleksandr Torshin.
"I believe that law-abiding citizens should be returned the lost right to bear small arms," he told journalists, as cited by RIA Novosti. According to the senator, carrying a gun is "a huge responsibility", but "citizens should have an opportunity to defend themselves, their families' lives and their property". Torshin believes that if people were allowed to carry weapons, they would have a fair fight with the "lamebrains and villains" in the event of an attack. "If journalist Oleg Kashin had had a gun, his nighttime encounter [with his assailants] could have had a completely different outcome," Torshin noted. In November 2010, the Kommersant reporter was severely beaten not far from his home in Moscow by two unknown men. For several days, he teetered between life and death at an intensive care unit as he was forced to undergo several surgeries. The Federation Council speaker stressed that the sale and use of weapons can only be carried out under the strictest of controls. Only mentally healthy people, with clear criminal records who have no dependency problems with drugs or alcohol addiction would be allowed to possess and carryguns. In addition, everyone who decided to obtain a firearm would be obliged to pass a training course on how to use it. At the same time, the legislator approved the idea of equating non-lethal guns to their lethal counterparts and acted introduce tougher punishments for the illegal trafficking of so-called pain inducing (or non-lethal) weapons. According to Torshin, Russians currently have over 3.5 million non-lethal firearms. "What had been created as a means of self-defense has turned into a big problem," he observed. Within the last five years, about 70 people were shot dead and 600 wounded with non-lethal guns. According to the senator, owners of non-lethal weapons do not seriously consider the consequences of their use while the owners of lethal weapons would be a lot more responsible. On December 28, Russian President Dmitry Medvedev signed a law that prohibits the carrying and use of items such as pneumatic pistols, as well as the sale of cartridges for non-lethal weapons without special permission. These steps followed a sharp rise in crimes with the use of non-lethal shotguns, including an attack on RT's editor Natalia Arkhiptseva who was wounded in a downtown Moscow café in October of last year. After she reprimanded a drunken man who had insulted her, he drew a pistol and fired a bullet into her foot. In March of this year, 35-year-old Sergey Virolainen was sentenced to a year in a prison camp and ordered to pay 300,000 rubles in compensation for shooting Arkhiptseva. In August 2008, Roman Romanchuk, a well-known Russian boxer, killed a resident of Russia's Far East region, Oleg Meshkov with an Osa (Russian for "wasp") non-lethal pistol. During a conflict between the two men, Meshkov fired his non-lethal gun at the boxer. Romanchuk wrestled the gun from the 22-year-old and shot him in the head. The silver medalist of the World Boxing Championship was sentenced to 1,5 years behind bars.Torshin's initiative to legalize firearms possession has both its supporters and detractors. Many fear that allowing people to have guns will result in a higher crime rate as conflicts between citizens end in bloodshed.Others refer to some Western countries' – such as Switzerland and Finland – with high gun ownership rates and very low crime rates. The US leads the world in gun ownership, with about 90 guns per 100 people. However, the country is also no stranger to mass shootings.In January, a gunman killed six people and injured others, including a US congresswoman Gabrielle Giffords in Arizona. Over 30,000 Americas die annually due to gun violence and an estimated 200,000 more are injured. Gun policy is one of the most hotly debated political issues in the country.
You can share this story on social media: