Lib Dems nominate presidential candidate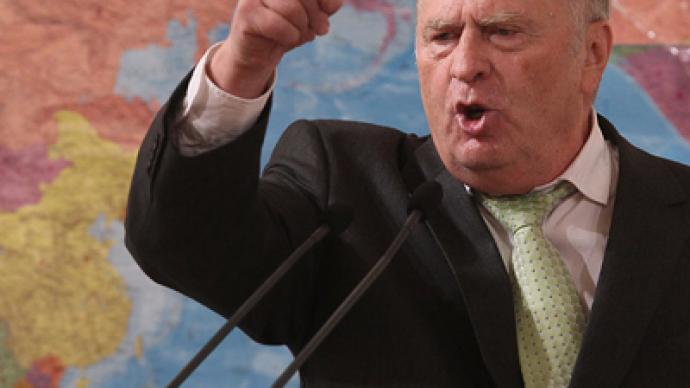 Liberal Democrats leader Vladimir Zhirinovsky has been nominated as the party's presidential candidate by the party convention.
­"We must win the March 4 presidential election," he stated, addressing his fellow party members. He said that the party stands high chances in this campaign.In his words, "the West will be provoking the defeat of the Kremlin candidate," which means that there could be a second round run-off, and as a result of this the candidate coming second in the first round can win, he explained.Vladimir Zhirinovsky criticized other would-be presidential candidates. Communist leader Gennady Zyuganov, in his opinion, is nothing more than "return to the past". As for billionaire Mikhail Prokhorov, who announced his decision to run on Monday, and Fair Russia leader Sergey Mironov, he called them "technical candidates".The next step for Vladimir Zhirinovsky will be to submit a required set of documents to the Central Election Commission, which will have to check their compliance with law and register his candidacy.It will be the fifth presidential campaign for the Lib Dem leader. He has run in all presidential elections since 1991 except for one in 2004. In the 1991 election he received 7.81 per cent of the vote, in 1996 and 2000 he was gradually losing ground, gathering 5.7 per cent and 2.7 per cent respectively. While in 2008 the Lib Dem leader soared to the third place in the campaign, gaining 9.35 per cent of the vote.