New attorneys demand better conditions for Viktor Bout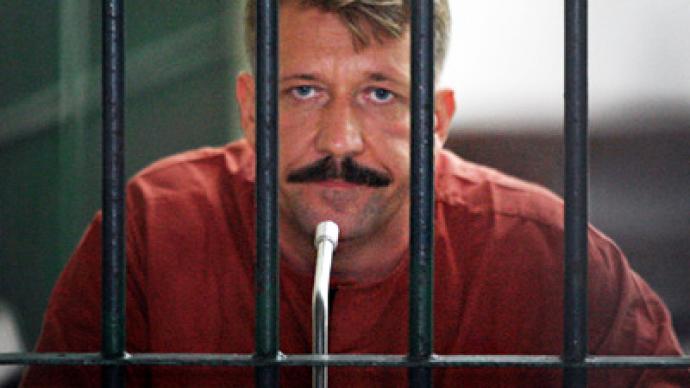 The current strict conditions prevent the alleged Russian arms dealer from discussing his case with lawyers, attorney Albert Dayan insists.
The lawyer cited Bout's good behavior, who is being held in a high security bloc of the Metropolitan Correctional Center in New York City. The 44-year old Russian businessman has been accused of conspiracy to kill US nationals and officers in government service, and conspiracy to purchase and sell anti-aircraft missiles and to supply weapons to terrorist groups globally, including in Colombia. The trial will begin on September 12, 2011. But the hearings devoted to procedural issues were scheduled for March 3. The businessman replaced the appointed lawyer Sabrina Shroff with a new team of lawyers – Albert Dayan and Ken Kaplan – who have been defending him since Monday. They demanded that Bout should be transferred from a solitary cell. Dayan said that strict prison conditions prevent the defendant from having normal communication as they only can discuss the case through a glass panel. This clearly violates Bout's rights for defense, the lawyers stressed, adding that they cannot discuss the case properly under such conditions. The defendant's wife, Alla had also said earlier that Bout, who is a vegetarian, did not get proper food and it does not comply with his prescribed medicine.Bout, a former Soviet military officer, denies all charges against him. He has been held in custody since March 2008 when he was arrested in Thailand during a sting operation of local secret services and US agents. In November, 2010 a Thai court decided to extradite him to the US.Russian authorities opposed the court's decision, calling it politically motivated and later demanded better conditions for Bout in the US correctional center. Deputy Foreign Minister Sergey Ryabkov told reporters in January that US investigators put the suspected arms dealer under intense psychological pressure, holding him in isolation. He should be given a chance to defend himself and communicate with his relatives, the official noted.Alla Bout earlier had noted her husband would not co-operate with the Americans despite offers they had made to him. Such co-operation is "out of question," she said.
You can share this story on social media: