Uzbekistan bans foreign military bases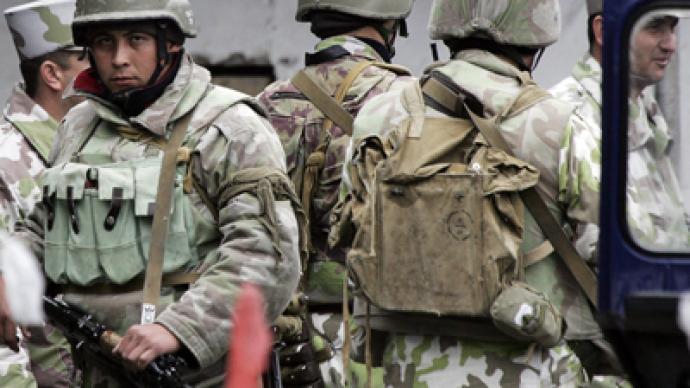 The Uzbekistan parliament approved a bill on Thursday that declares neutrality for the former Soviet republic, and bans its participation in any military blocs.
"Uzbekistan will have no foreign military bases and facilities on its territory," Uzbek Foreign Minister Abdulaziz Kamilov said presenting the bill to the Senate. "The more so, there will be no operational tracking teams," he added, as cited by Itar-Tass. Under the document that outlines Uzbekistan's new foreign policy, the republic has the right to form alliances, join associations and other interstate organizations. At the same time, it is entitled to quit any such organization in case it is transformed into a military bloc. In addition, the republic's Army will not take part in peacekeeping operations abroad since its primary mission is to provide security and territorial integrity for Uzbekistan, Kamilov underlined."An Uzbek soldier will never fight abroad," he stressed. The concept, initiated by President Islam Karimov, also states that Uzbekistan will take political, economic and other measures to stay away from conflicts in neighboring countries. The bill underlines that Uzbekistan remains committed to its open, well-intentioned and pragmatic policy toward its closest neighbors and wants solutions to all political, economic and environmental problems facing the region today to be governed by mutual respect for interests, constructive dialogue and international law.The document was earlier approved by the parliament's lower house and will now be submitted to the President for signing. The approval of the bill comes shortly after Uzbekistan's withdrawal from the Russian-lead military alliance – the Collective Security Treaty Organization (CSTO). In June this year, Tashkent announced it suspends its membership of the bloc. The move was followed by reports that the republic was seeking closer ties with the US and NATO. Uzbekistan's decision to become a neutral state is reasonable, believes Vladimir Zharikhin from the CIS States Institute."Recent events showed a possible future of US military bases being deployed in Uzbek territory, so this news is pretty positive," he said, according to the gazeta.ru news portal.This is not the best news for Russia, since it would prefer closer cooperation between Uzbekistan and Moscow within the CSTO, the expert pointed out. According to Zharikhin, the situation in the region may get tense after US troops pullout from Afghanistan in 2014.