Russia slams US Senate resolution on Georgia's territorial integrity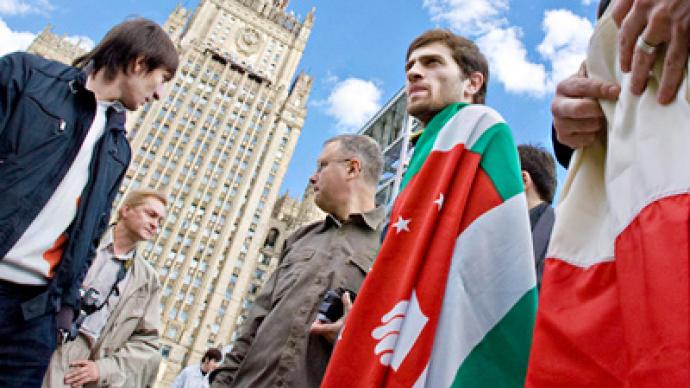 The Russian Foreign Ministry has slammed a draft resolution initiated in the US Senate calling for recognition of Abkhazia and South Ossetia as Georgian territories occupied by Russia, which Moscow considers illogical.
"We, of course, do not question the right of American lawmakers to give their own assessment to the situation in the region, but at the same time we have to note with regret, that the draft resolution – as well as positions of many members of the Congress – ignores the new reality, which emerged after Saakashvili's regime unleashed its aggression in August, 2008," the Russian Foreign Ministry said in a statement posted on the ministry's website on Monday. "As a result of these actions – and only a few disagree that the aggression was started by Tbilisi – the independent states of Abkhazia and South Ossetia came into being."Democratic US Senator Jeanne Shaheen has drafted a resolution supporting Georgia's territorial integrity and recognizing Abkhazia and South Ossetia as regions occupied by the Russian Federation.The bill itself was referred to the Senate Committee on Foreign Relations on December 9.The Georgian authorities are actively lobbying for this type of resolution, which would designate Abkhazia and South Ossetia as occupied regions in Washington and other Western capitals.It recognizes Georgia's sovereignty and territorial integrity and accepts Abkhazia and South Ossetia as integral parts of Georgia under Russian occupation. It also reflects issues such as de-occupation, ethnic cleansing and urges Russia to return international observer missions to the territories of Abkhazia and South Ossetia.Russia recognized the independence of Abkhazia and South Ossetia on August 26, 2008, and established diplomatic ties with the de facto states on September 9 of that year.The commentary from the Russian Foreign Ministry also said that Moscow was ready to contribute maximum effort to ensure that Georgia lives in peace with Abkhazia and South Ossetia, including through the signing of a non-use of force agreement between the states."We hope that the American Senators will take into consideration these indisputable facts while assessing the situation in Georgia and around Georgia," a Foreign Ministry spokesperson said.
You can share this story on social media: