South Ossetia and Abkhazia seek non-aggression pact with Tbilisi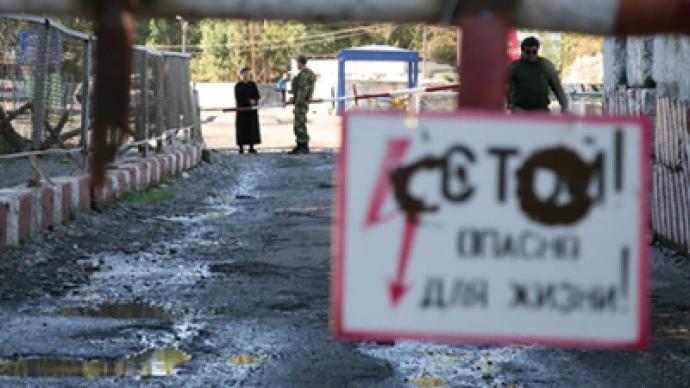 The Abkhazian and South Ossetian Presidents have vowed not to use force against Georgia, and called for a non-aggression pact to be signed with Tbilisi.
Presidents Sergei Bagapsh of Abkhazia and Eduard Kokoity of South Ossetia announced on Tuesday that they will refrain from using force in dealing with Georgia. Both leaders added they now expect Tbilisi to make the same promise – and seal it on paper. The move follows a recent speech by the Georgian president at the EU Parliament, during which he pledged to refrain from using force to restore his country's territorial integrity – broken after the independence of Abkhazia and South Ossetia was recognized by Russia in the wake of the 2008 war in the Caucasus.Bagapsh and Kokoity say Mikhail Saakashvili's words cannot be trusted, and they now need an official document to guarantee non-aggression between their states and Georgia. The South Ossetian president added that the main guarantee of peace at the moment is the Russian military force stationed in his country. He added that, should Georgia attack the republic again, as it did in 2008, South Ossetia reserves the right to defend itself.The Russian Foreign Ministry has praised the Abkhazian and South Ossetian non-aggression initiative, saying it has opened the way to building a lasting peace in the Caucasus.South Ossetia and Abkhazia have been de-facto independent, but unrecognized states since the breakup of the Soviet Union and the following civil war in Georgia. In May 2008, Georgian authorities violated the ceasefire agreement and invaded South Ossetia. Georgian forces were driven back by Russia, which had to intervene under the CIS peacekeeping agreement. Shortly after the conflict Russia and a few other nations recognized both South Ossetia and Abkhazia as independent states.
You can share this story on social media: