Russia concerned over US plans to build shadow internet systems
Published time: 20 Jun, 2011 13:28
Edited time: 20 Jun, 2011 18:40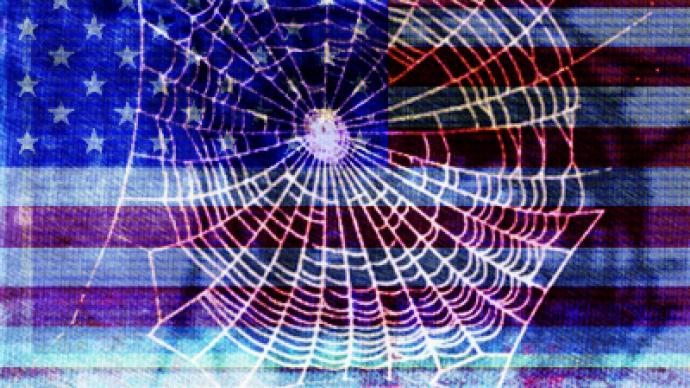 A top Russian diplomat has criticized the possible US developments in independent or shadow computer networks that could be used by dissidents to bypass government censorship.
­It is seen as a threat to the internationally recognized principles of sovereignty and territorial integrity of independent states.
The Foreign Ministry's special envoy for Human Rights, Konstantin Dolgov, said on Monday that Russian authorities were worried over Washington's plans to create and promote the so-called shadow internet systems.

The news that the US administration was working in the direction of shadow internet and mesh networks was reported a week earlier by the New York Times. The newspaper said the government had offered grants for development of the systems that could be used by dissidents to undermine repressive regimes in case regular internet and mobile phone networks are censored or blocked.

"We are aware of the information from the authoritative US edition and we perceive it with concern. If it has factual grounds behind it, we can be talking about creating a situation that contradicts the basic principles of the international law providing for the sovereignty and territorial integrity of all states, the primate of law and the observation of Human Rights and democratic standards all over the World," the envoy said.

"As demonstrated by the modern international practice, the wide use of the internet resources with the goal to effect democratic transformation in certain countries often leads to significant damage to the rights, freedoms and sometimes the physical security of the civilian population," Dolgov added.

The Russian official mentioned, in particular, Article 19 of the International Pact on Civil and Political Rights and Article 10 of the Convention on Protection of Human Rights and Fundamental Freedoms, which both say that the freedom of expression, obtaining and distribution of information must not contradict the interests of national security and public order, as well as the health and morality of population, authority and independence of justice – all factors that must be ensured by independent states.
"We hope that the US administration will take these principle factors in mind within the framework of carrying out their obligations in the sphere of the international law and human rights," the official said.

The New York Times quoted "dozens of interviews, planning documents and classified diplomatic cables" in the report that said that the US administration was financing various technology projects that would allow it to bypass government limitations on information exchange, from censorship to blocking certain cervices. The project included creating its own cellular phone networks and even mobile and rapidly-deployed communication complexes, virtually internet in a suitcase.
The newspaper also quoted Secretary of State Hillary Clinton who wrote in an email response to an enquiry concerning the shadow network projects that as more people around the world were using the internet in their struggle with incumbent political regimes, there was a historic opportunity to effect positive change. Clinton wrote that the US authorities were "focused on helping them do that, on helping them talk to each other, to their communities, to their governments and to the world."