'US outer space missile defense is mission impossible'
Published time: 10 May, 2012 13:14
Edited time: 10 May, 2012 17:14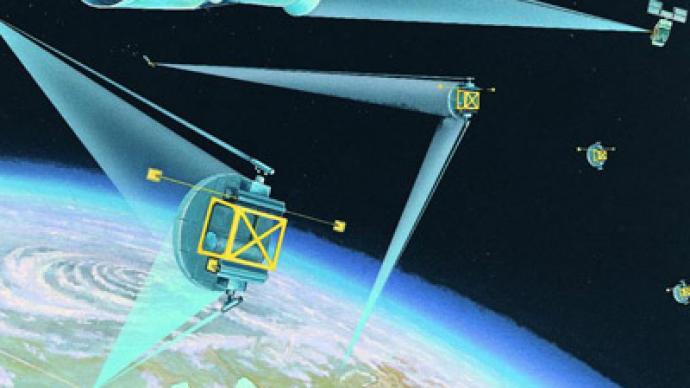 As US officials reopen the debate on placing elements of the country's global missile defense system in space, one Russian analyst says it would always be possible to breach such out-of-this-world defenses.
­The United States cannot build an absolutely invulnerable missile defense system even if it deploys some of its elements in outer space, says Yury Zaitsev, an academic advisor of the Russian Academy of Engineering Sciences.
"Even a brief review of possible measures to neutralize such a comprehensive missile defense system shows that it is absolutely unnecessary to fully destroy it," Zaitsev said, commenting on American plans to build a global missile defense system. "It is enough to make a breach in [the missile defense system] by affecting its most vulnerable elements, [thereby] delivering a retaliatory strike powerful enough to be unacceptable to an aggressor."

"Apart from the need to resolve difficult technical problems, an efficient missile defense system with its attack elements deployed in space will require broad application of various space systems performing support functions," he said.
"These are missile detection, global positioning, communications, control and other systems," he added.
US military officials have once again introduced the idea of deploying interceptor missiles in outer space because, according to the leading Russian academic, they understand that any ground-based missile defense system will be unable – even in the distant future – of protecting the country from ballistic missiles, especially those armed with multiple warheads.
In early 2007, China upped the space ante when it destroyed a disabled weather satellite with a ground-based medium-range ballistic missile. Several countries, including the United Kingdom and the US, expressed concern that the test could trigger a space arms race as nations rush to protect their space-based assets.
Zaitsev recalled the Strategic Defense Initiative (SDI) pursued under former US President Ronald Reagan, which envisioned the deployment of 432 satellites traveling along 24 orbits, 18 satellites in each, carrying interceptor missiles with self-targetable warheads.
"This is more than the current number of all US satellites in orbit, both military and civilian, which have been created for decades," Zaitsev said.
Another mulled US project involved the deployment of 108 orbital stations armed with chemical lasers, each costing about $1 billion, he said.
"It is known that this project did not materialize either, if only because the Americans have not had and will not have launch vehicles capable of delivering units weighing hundreds of tons to orbits passing half a thousand kilometers away from Earth," he said.
At present, the United States, which conducted its final space shuttle mission in July 2011, is dependent upon Russia for satellite and manned voyages into outer space.
In 1967, the United States and the Soviet Union signed the Outer Space Treaty, which prohibits signatories from placing nuclear weapons or any other weapons of mass destruction in outer space.