US admits failure in its strategy towards Georgia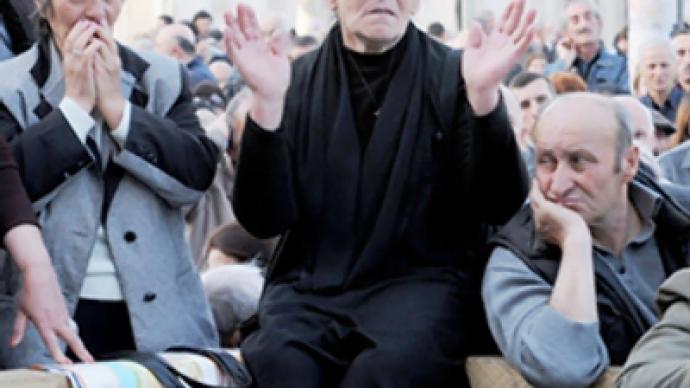 The US Administration has Georgia on their minds – and it's not one of the fifty states.
Speaking in Washington DC, Special Assistant to the President for National Security Affairs and senior director of Russian and Eurasian Affairs Michael McFaul admitted the US considers the situation in Georgia to be dire, and blames America for it.
The White House seems to be determined to improve economic situation and strengthen democracy in the small Caucasus country that is situated halfway across the world, obviously demonstrating its displeasure with the current condition of Georgia.
A darling of the US just a couple of years ago, Georgia is now struggling to retain its role, but all signs from Washington DC indicate it is failing to do so.
In fact, Georgia seems to be losing ground on the international arena.
Though NATO Secretary General Anders Fogh Rasmussen spares no words, repeatedly assuring Tbilisi it will be welcomed into the Alliance, he always underlines the fact that no concessions will be made. This means that Georgia will have to wait its turn until NATO countries deem it ready to become a fully-fledged member.
At a meeting of NATO defense ministers in Brussels, Rasmussen underlined Tbilisi still needed to implement many reforms, and suggested that the Alliance closely monitors Georgia's defense strategy.
Meanwhile, Georgian opposition leaders continue to press the country's leadership is failing at improving democracy, and continue to stress the need to overthrow Georgian President Mikhail Saakashvili.
The issue of unity is one of the hottest dishes on the table for the opposition. Georgia's former Minister of Defense Irakly Okruashvili and former Prime Minister Zurab Noghaideli have announced plans to create a unified opposition party.
In an interview to Georgia's Maestro TV, Noghaideli said: "The longer Georgia's present leaders keep power, the more problems the country will have and the lower its chances will be to unite and revive the country."
He stressed, however, the importance of a peaceful transfer of power from Saakashvili.
The Georgian opposition has suffered from a lack of support from the public, largely due to its inability to deliver on promises to oust the current regime over the past several years.
Though they share a common goal, until recently, opposition leaders have failed to agree on a unified leadership or common strategy to fulfill their promises to the people.
While the US and NATO continue to assure the Georgian government of their interest in the country's prosperity and democratic process, the Georgian people are left waiting and hoping that at least one side finally goes from words and promises to actions and fulfillment.
Irina Galushko, Tbilisi, Georgia
You can share this story on social media: