US should disclose future plans on Afghanistan – Russia
Published time: 9 Aug, 2012 15:08
Edited time: 9 Aug, 2012 19:08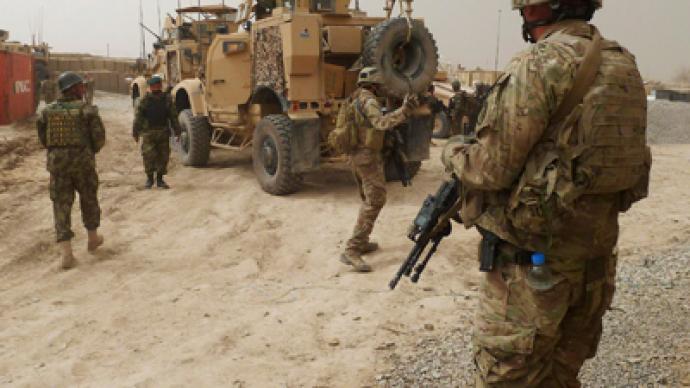 Russia's deputy defense minister has said that it was a surprise to learn that the United States planned to stay in Afghanistan even after the ISAF leaves the country in 2014. Moscow demanded an explanation over the situation.
Anatoly Antonov was talking to press in the Tajikistan capital Dushanbe and said that the situation in Afghanistan was perplexing.
"We have a question: if the ISAF are planning to pull out from Afghanistan in 2014, does it mean that they have completed all tasks mentioned in the mandate that caused their presence in this country? If it is so, they must report to the body that had issued the mandate," the Russian official said.
Antonov went on to say that Russia is worried by the news that Washington plans to maintain the military presence in Afghanistan even after 2014.
"All over a sudden we learn that the USA is staying in Afghanistan and again we have a question: if they have completed their task, why are they staying and if they have not, why are they going?" the deputy minister said.
The Russian official added that his country wanted additional explanation over the future plans of US military presence in Afghanistan – whether it will be military bases, or some other installations or anything of such kind.
"We want to know if American military bases will appear near the CSTO borders" Antonov said.
The CSTO is a Russia-led military bloc uniting Russia, Armenia, Belarus, Kazakhstan, Uzbekistan, Kyrgyzstan and Tajikistan. Uzbekistan has recently announced that it was quitting the bloc, but according to the charter it must remain a member for some time after the announcement.
Antonov's comments came one week after Russian President Vladimir Putin said that the United States should finish their job in Afghanistan before withdrawing the troops.
"It is regrettable that many participants in this operation are thinking about how to pull out of there," Putin said at a meeting with paratroopers in the Russian city of Ulyanovsk. "They took up this burden and should carry it to the end."