Total eavesdropping is essence of US democracy – Russian MP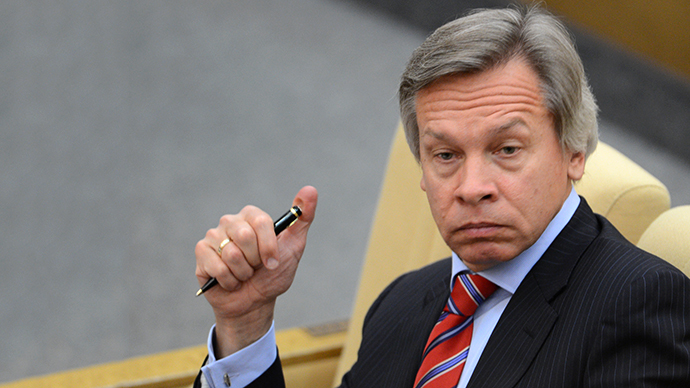 The head of the Duma's Foreign Affairs Committee holds that the US democracy boils down to total surveillance and eavesdropping that cover even the allies.
MP Aleksey Pushkov expressed this opinion on his Twitter account on Monday. The tweet was prompted by the report by Germany's Der Spiegel reading that the information leaked by former NSA contractor Edward Snowden stated, among other things, that the US special services had been studying emails and phone calls in European Union's offices in New York.
The report caused a number of European countries to demand explanations from the US authorities and the head of the European Parliament, Martin Schulz, has promised that if the reports prove true this would have a negative impact on US-EU relations.
"On behalf of the European Parliament, I demand full clarification and require further information speedily from the US authorities with regard to these allegations," the official said.
Edward Snowden remains in the transit zone of a Moscow airport for over a week, without contacting press. Russian authorities have repeatedly denied their responsibility for the whistleblower's fate, saying that he has not crossed the Russian border and is a free man who could go anywhere.
Several Russian Human Rights officials said that Snowden deserves a political asylum and urged the authorities to act in this direction. However, at least one official – HR plenipotentiary Vladimir Lukin – has advocated great caution in dealing with Snowden's case. Lukin said that Snowden's arrival in Moscow was not an accident and suggested that it was deliberately organized, with the goals of the people behind it not necessarily being friendly.