US ready to cooperate on adopted children's abuse investigations - Russia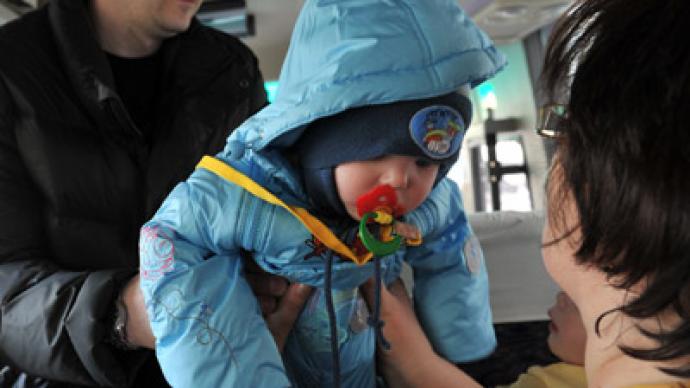 The US attorney general has received the letter from the head of Russia's Investigative Committee and expresses a readiness to cooperate, the committee's spokesman has announced.
Vladimir Markin said in the official notice that the letter from Investigative Committee Chairman Aleksandr Bastrykin was delivered to Attorney General Eric Holder on February 6, after the working meeting between officials from the Russian Prosecutor General's Office and the US Department of Justice.In the letter the Russian official noted that both Russia and the United States had previously agreed that violence against Russian orphans adopted by US families was a serious problem. It was decided to make this issue one of the primary areas of cooperation between the Russian Investigative Committee and the Department of Justice in the United States. Therefore, Bastrykin asked the US attorney general to provide information on his position on a number of cases in which US adoptive parents are suspected of abusing their adopted Russian children, adding a list of names of such children. The Russian official also requested information on measures being taken by US state attorneys to prevent the abuse of the adopted children in the future.The joint Russian-US workgroup on investigations of the crimes against adopted Russian children was set up in May 2012 during the US attorney general's visit to Moscow. However, after the group was formed, Russian politicians and law enforcers noted the complete reluctance of the US side to cooperate on the matter. In addition, US courts have several times passed extremely soft sentences on parents convicted of cruel treatment or even manslaughter of Russian kids. As a result, in January 2013 Russia introduced a bill that completely banned adoption by US families and notified the US side that it was withdrawing from the bilateral adoptions agreement. The agreement will therefore remain in force till January 2014. The next meeting of the joint group is scheduled for this autumn and will take place in Moscow.
You can share this story on social media: