United Russia moves to defend Church from attacks on dignity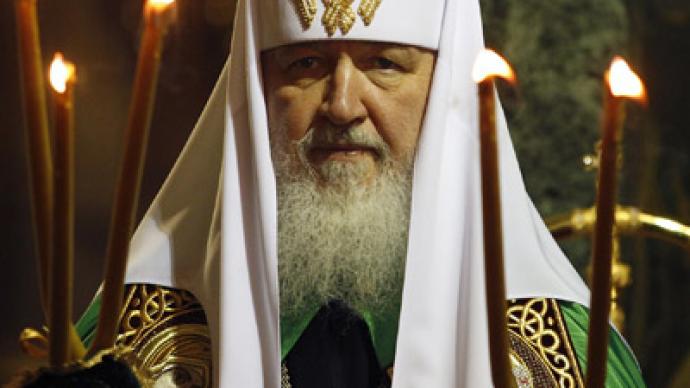 The ruling United Russia Party is working on a set of amendments to the Criminal Code toughening the punishment for inciting hatred and humiliating human dignity. The initiative follows a series of scandals related to the Russian Orthodox Church.
The amendments detail and extend an existing article of the Criminal Code. As a United Russia MP explained, they would allow charges to be brought against organizers of the controversial anti-award Silver Galosh, for example. This year the Patriarch was awarded the Silver Galosh for "miracle-stained arms" following a scandal around his "vanishing" watch. Back in April, the blogosphere widely discussed photos of the patriarch wearing an expansive wrist watch which some time later "disappeared" from official pictures. The Russian Orthodox Church said the anti-prize was an insult to believers and aimed to incite religious hatred.Another religious scandal burst out earlier this year, when the girl punk band Pussy Riot staged a performance in Moscow's Christ the Savior Cathedral. The Church condemned it as blasphemy. The girls have been charged with hooliganism. If the new bill passes, their actions could be qualified as inciting religious hatred and punishable with a fine of up to 300,000 roubles (almost $9,000) or a two-year term in prison.Later on Friday, the State Duma Committee for Civil, Criminal, Procedural and Arbitration Legislation has denied that the Criminal Code Article 282 on inciting hatred and humiliating human dignity will be amended.