Ukrainian ex-PM Tymoshenko seeks HR Court protection from criminal prosecution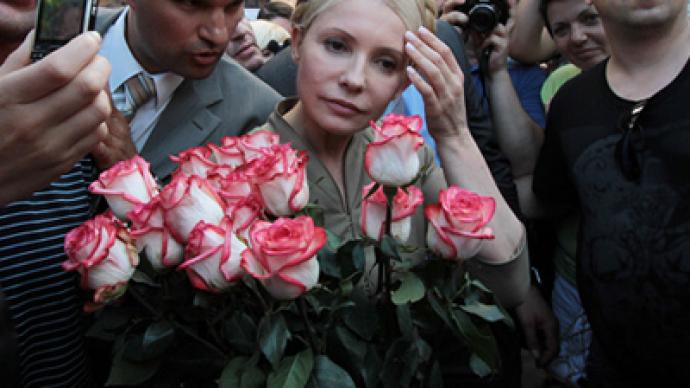 Former Ukrainian Prime Minister Yuliya Tymoshenko, who is now under investigation over three separate criminal cases, has turned to the European Court of Human Rights for protection.
Tymoshenko seeks to prove that the criminal cases against her are politically motivated. The three cases she mentions in her complaint concern the embezzlement of funds received after the selling of Kyoto Protocol quotas, the purchase of ambulances at inflated prices, and the signing of gas delivery and transit contracts with Russia in 2009 which, as the prosecutors suspect, also bled the Ukrainian budget.  "We have already filed a lawsuit in the European Court of Human Rights, whereby our stated position describes how political repressions are present in Ukraine, and now we have no doubt that our research and expert conclusions will be sufficient for the European Court of Human Rights to pass a just ruling," Tymoshenko told reporters at a press conference on Wednesday. She also said that she will be jointly represented by the international law firms Covington&Burling as well as BDO USA.Tymoshenko's defense lawyer Sergey Vlasenko said that they used the fifth article of the European Human Rights Convention as the basis for the lawsuit and added several examples that, according to the lawyer, proved the existence of political bias within the Ukrainian court system.At a press-conference the previous day, Ukraine's President Viktor Yanukovich told reporters that only the court can rule that Tymoshenko is guilty of the crimes she is accused of. "Investigators have prepared their papers and the defense has surely prepared their arguments. And I think we will see who is right and wrong at the open court session and then we will be able to make conclusions," Yanukovich said. He also added that "criminal activities should never be hidden behind political slogans".Tymoshenko was running for president against Yanukovich in 2010 but lost to him by a narrow margin of just 3.5 percent of the votes. She became Yanukovich's most active opponent after the elections. The court hearings regarding the third criminal case against Tymoshenko start on Friday.