Ukrainian President cancels Moscow visit, blames paperwork
Published time: 18 Dec, 2012 14:24
Edited time: 18 Dec, 2012 18:29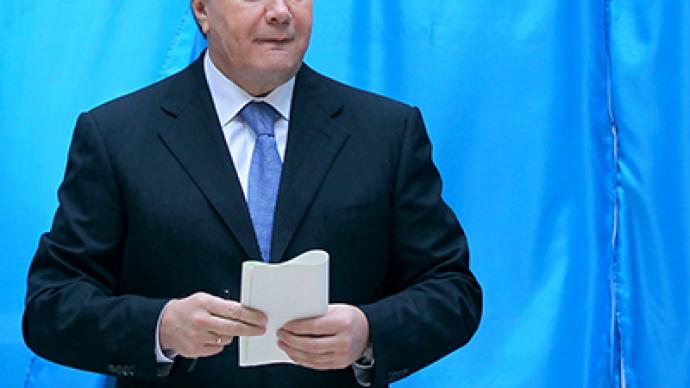 A working visit by Ukrainian President Viktor Yanukovich to Russia has been "indefinitely postponed," Russian Presidential aide Yuri Ushakov told reporters on Tuesday.
­Yanukovich was scheduled to meet with President Vladimir Putin in Moscow on Tuesday to discuss an assortment of issues, including energy and trade negotiations. 
Moscow and Kiev had also planned to discuss Ukraine's cooperation with the Customs Union, comprised of Russia, Belarus and Kazakhstan. 
Kiev said it needs more time to review the documents.
"It is necessary to have experts review and finalize the documents initially planned to be signed (during the working visit)," the Kremlin aide explained. "It will take some time to complete. Afterwards, dates of the visit will be coordinated." 
Ushakov added that Yanukovich will also not be in attendance at the EurAsEC and CSTO summits scheduled in Moscow for December 19.

Meanwhile, the Ukrainian opposition wasted no time putting a political spin on the news of the cancelled trip, even attempting to take credit for Yanukovich's last-minute cancellation.
Arseny Yatsenyuk, a leader from a pro-Western faction, said the opposition would demand Yanukovych be called to account if he signed any agreement on Ukraine's accession to the Belarusian-Kazakh-Russian Customs Union while in Moscow.
Yanukovich, who is typically referred to as a 'pro-Russian' Ukrainian politician, beat former 'pro-Western' President Viktor Yushchenko in the 2010 elections.