Ukraine's opposition fears 400 Georgians come to disrupt elections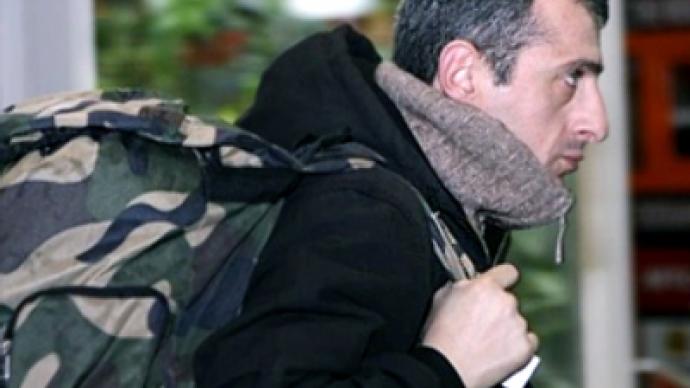 Ukrainian opposition Party of Regions is worried over possible attempts to disrupt the country's elections. It said several charter flights arrived from Georgia, bringing in over 400 "athletic men."
According to deputy party leader Boris Kolesnikov, two charter flights from Georgia landed in the Ukrainian city of Donetsk on Friday. The first brought 152 passengers, the second – 145 people, all of whom turned out to be athletic men aged from 25 to 40 years old.
The men told passport control officials that they had arrived to visit girls who they met through the popular network website "Odnoklassniki". Kolesnikov pointed out, however, that some of these men had detailed maps and addresses of all polling stations in the city.
Kolesnikov told RIA Novosti news agency that on Saturday another charter flight brought other 120 Georgian men to the country's capital, Kiev.
He said the party appealed to the Ukrainian president and the Security Service of the Ukraine "not to allow unlawful interference of the foreign country's citizens in the election process."
He added that Ukraine's law enforcement organs would request Interpol investigate the matter. Kolesnikov said that the party will also contact PACE.
"At Tuesday's parliament session we will have to raise this question to rule what was the purpose of their arrival," he said. "If we prove it is interference by Saakashnili's regime in the fight with Ukrainian opposition, we will demand tough measures from international institutions and also introduce a visa regime with Georgia from Ukrainian authorities."
Earlier, Ukraine's Central Election Committee refused to register over 2,000 Georgian international observers, citing their lack of proper documentation.
Shortly after that, a telephone recording surfaced where a woman with a female voice resembling the Prime Minister and presidential candidate Yulia Timoshenko thanked a man with a voice resembling Georgian president Mikhail Saakashvili for the readiness to send his observers and promised to do her best to provide them with an official status.
You can share this story on social media: