Moscow perplexed by UK 'terror warning' for visiting Russia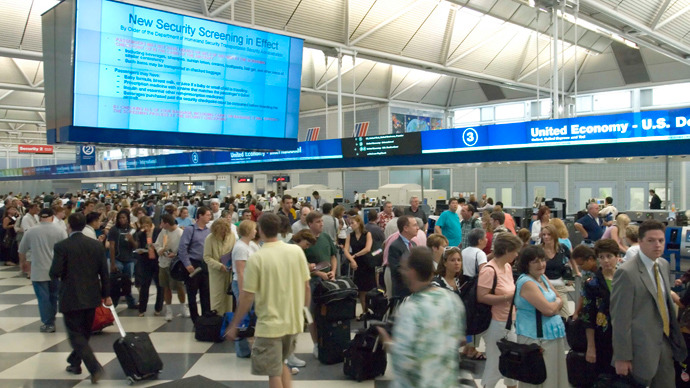 Russia is bewildered by a British Foreign Office warning against its citizens visiting the Russian North Caucus republics, including Chechnya, Ingushetia and Dagestan, due to a "high threat from terrorism".
On May 3, the British Foreign and Commonwealth Office (FCO) updated the travel advice section on its website and advised UK citizens "against all travel to Chechnya, Ingushetia and Dagestan" as well as several districts in the Stavropol region. Besides that the FCO advise "against all but essential travel to North Ossetia, Karachai-Cherkessia and Kabardino-Balkaria (including the Elbrus area)," the statement reads.
According to British authorities, "there is a high threat from terrorism" and "attacks have occurred most frequently in Moscow and in the North Caucasus." In addition the FCO warns political rallies might be staged across Russia, including the country's capital and St Petersburg. 
Russia's Embassy in London has requested an explanation from the British authorities over the move.
"This warning by the Foreign Office causes bewilderment," Russia's Foreign Ministry said commenting on the move. "Perhaps, British authorities are better informed about the situation with the terrorist threat on Russian territory than the Russian government. At least, there is no indication of a dramatic change of the situation, which would justify the FCO's advice to its citizens," the Ministry said in a statement. 
Moscow expressed hope that London was not attempting to aggravate domestic politics in Russia, saying they have no sufficient grounds to do so.
According to UK officials the terrorist threat "remains high on the entire territory of Great Britain, including London and Northern Ireland, which will host the G-8 summit in June," the Russian Ministry pointed out. 
The threat from terrorism has become a reality for many countries in the world, Moscow observes. Recent court verdicts against would-be-terrorists who plotted attacks on British territory, as well as the Boston Marathon attacks, indicate that there are sources of radicalization in every state, the Russian diplomats said. 
Moscow "sincerely hopes" that the FCO's advice is not "an unfriendly gesture" meant to create a wrong idea of the situation in Russia or to put pressure on the Russian government because of existing differences on certain international issues, the ministry concluded.
Meanwhile, politicians from so called "dangerous" republics called the statements ungrounded. Chechen leader Ramzan Kadyrov stated that his republic "is safer than England" and invited British citizens to visit.
You can share this story on social media: