Court returns case against Russian leftist leader Udaltsov to prosecutors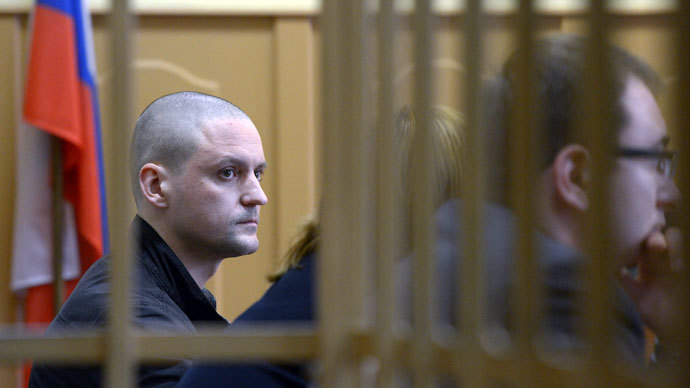 Moscow City Court has requested clarification of the charges against opposition activists Sergey Udaltsov and Leonid Razvozzhayev. The two are accused of plotting mass unrest on the capital's Bolotnaya Square in 2012.
The defendants' lawyers say, the court has agreed to their application to have the case sent back to the Prosecutor's Office "to correct shortcomings in the bill of indictment," reports Interfax.
While the case is being reconsidered Left Front movement leader Udaltsov will remain under house arrest, and Razvozzhayev, who is also a member of the leftist organization, will stay in custody.
The preliminary hearings into the case were held behind closed doors.
The decision to return the case to prosecutors will not delay the trial for too long, a lawyer for Udaltsov, Violetta Volkova told the RAPSI agency. The suspects are on remand until February 6 and the prosecutor will sort out the shortcomings in the indictment before that, she believes.
On December 4, the Russian Prosecutor General's Office approved the indictment of Udaltsov and Razvozzhayev and sent the criminal case to court. According to prosecutors, the two, along with other opposition activists, organized violent riots on Moscow's Bolotnaya Square on May 6, 2012 - a day before Vladimir Putin's inauguration as President.
The goal of the unrest, according to prosecutors, was to undermine "the foundations of security and stability within the society and achieve social and political destabilization in Russia."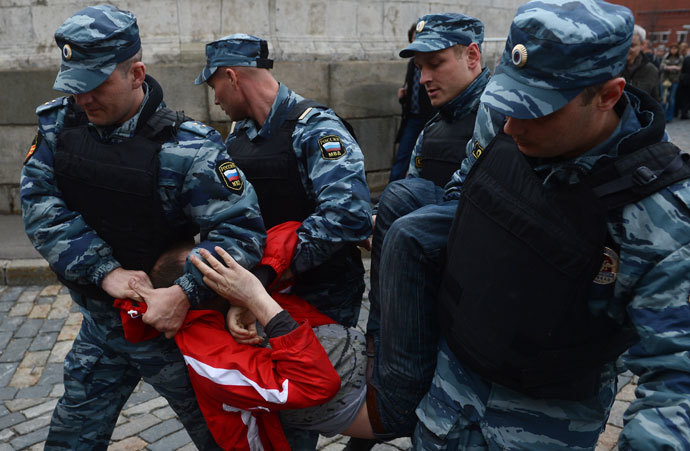 The May 6 rally against alleged violations during the parliamentary and presidential elections turned violent as protesters clashed with police. As a result, 82 police officers were injured, and over 400 protesters were detained, and the total damage to property was estimated at over 28 million rubles ($900,000). Criminal proceedings against 28 people involved in the event were launched.
Udaltsov is also accused of using violence against police and his alleged accomplice Razvozzhayev – of illegally crossing the border. According to investigators, the suspects were planning similar mass riots across Russia. For that reason, they were "organizing training camps and recruiting participants of planned unrest".
The criminal case against Udaltsov, Razvozzhayev, Konstantin Lebedev and Georgian citizen Givi Targamadze was opened following a controversial documentary "Anatomy of Protest-2" aired on Russian NTV channel in October 2012. It showed what the filmmakers claimed to be footage of the opposition members' meeting with Georgian officials where they planned to stage mass protests in Moscow and other cities.
Udaltsov and Razvozzhayev are each facing up to 10 years in jail. Leftist opposition activist Lebedev entered a plea deal and was sentenced to two and a half years in prison in late April this year. Georgian politician Targamadze remains outside Russia.