Turkey arms Georgia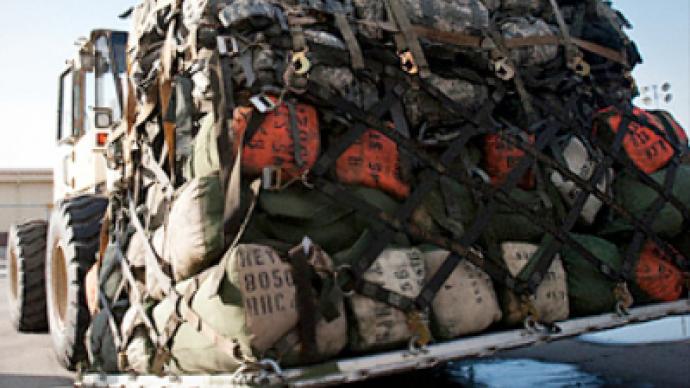 Turkey provided the Georgian Army, Air Force and Special Forces with unspecified military equipment, shortly after Georgia was visited by a high-ranking US General on Monday.
The appropriate documentation was signed by Major Nikoloz Bedniauri, Chief of the Logistics Department at Georgia's Joint Staff, and Staff Captain Savas Abitzh, from the Turkish side, the
News-Georgia agency reports with reference to the Ministry of Defense in Tbilisi.
The amount and type of equipment supplied has not been disclosed.

The material and technical aid is aimed at supporting the Georgian Air Force, Army and Special Forces, as well as the Logistics Department, Motor Transport Battalion and the National Defense Academy.

The decision to allot the grant for military equipment dates back to 2005, the agency reports.

Along with other countries, including the United States and Ukraine, Turkey provides impressive military assistance to Georgia. As the Russian Defense Ministry reports, the overall arsenal recently purchased by Tbilisi from Ankara includes 60 armoured troop-carriers, 2 helicopters, firearms with ammunition, telecommunication and navigation systems and military vehicles worth $730,000. More armour, Pakistan-manufactured missiles, speedboats and other ammunition is planned for delivery in the near future.

Since 1997, the overall amount of military help Turkey has rendered to Georgia, has reached $45 million. An additional $2.65 million has been provided to purchase air-defense systems.

"Georgian Armed Forces from now on will receive training in defensive operations," the chief of Georgia's Joint Staffs, Devi Chankotadze, told reporters on Tuesday.

The news came shortly after General James Cartwright, the Vice Chairman of the US Joint Chiefs of Staff, made his visit to Georgia this Monday.
"The General said during Monday's visit to Georgia that the US would give assistance to this country both in terms of training the Armed Forces and in terms of technology," Chankotadze referred to his words.

No reaction from Russia's officials has followed so far. Russia had earlier tried to bring an international embargo on military supplies to Georgia, but officials say the initiative was not widely supported abroad. In January, President Dmitry Medvedev signed a law forbidding the sales of arms from Russia to Georgia. The arms embargo will last until December 2011.
You can share this story on social media: