No more arms for Georgia – Medvedev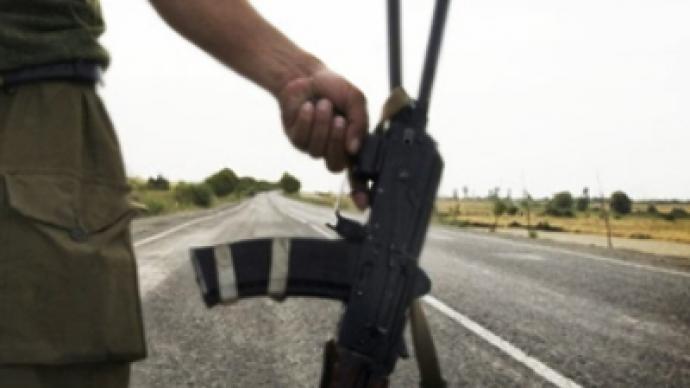 Russia's president Dmitry Medvedev has signed a law forbidding the sales of arms from Russia to Georgia.
The Kremlin says the arms embargo will last until December 2011. It makes it illegal to sell, supply or transfer to Georgia from Russian territory or by Russian citizens any kinds of military production, including arms and technology.
Use of Russian railways, water and air transport for military co-operation with Georgia is also outlawed, as is carrying out consultations or rendering assistance.
The decree also says economic sanctions may be imposed on foreign states, organisations delivering military products to Georgia. The Russian government says it will consider restricting or terminating military, technical and economic cooperation with these states and organisations. Providing weaponry to Georgia, it adds, may provoke regional instability.
Russia had earlier tried to bring an international embargo on military supplies to Georgia to prevent a new war, but officials say the initiative was not widely supported abroad.
Georgia's reaction
Georgia's Ministry of Foreign Affairs called the decree "inadequate". Georgian military experts believe it will influence illegal arms supplies. Military expert Amiran Salukvadze says Georgia has not received arms directly from Russia for a long time.
Other military experts say Russia has decided "to follow the lead of the USA when it declared an arms embargo for different countries and brought sanctions against companies which broke the embargo". They say Russia had also asked Ukraine and Israel to stop supplying arms to Georgia.
Georgia claims the decree will not effect its army as Russian arms that are already being used will soon be replaced by European hardware.
You can share this story on social media: