PACE ignores Russia, calls to 'stop occupation'
Published time: 29 Jan, 2009 09:12
Edited time: 29 Jan, 2009 12:12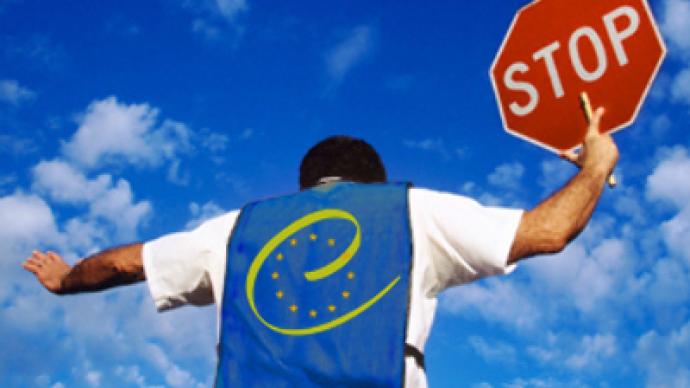 Wednesday's resolution of the Parliamentary Assembly of the Council of Europe on the Caucasus situation came as a surprise defeat of Russian diplomacy and a step back in resolving the conflicts in the region.
The draft resolution presented to the PACE session in Strasbourg was worded very cautiously and gave reasons for Russian diplomats to say that the organisation is changing its attitude towards the August events in Georgia.
"The blueprints of these documents do not contain the demand that Russia give up the recognition of South Ossetia and Abkhazia," said head of the Russian delegation to PACE Konstantin Kosachyov.
The discussion of the document has dramatically changed the situation. Out of 33 amendments proposed by the Russian side, none were accepted. Georgia's propositions, on the other hand, found wide support from the members of the Assembly. The final resolution was strongly worded, saying Georgia fulfilled 'most, but not all' of the demands of PACE's previous resolution on the conflict, while Russia has "not yet complied with the majority" of demands made. An amendment that would have stripped the Russian delegation of its voice in the next discussion in April, should it fail to comply with Wednesday's resolution, was just one vote short of becoming part of the final document.
PACE once again demanded that Russia reconsidered its recognition of independence of South Ossetia and Abkhazia. It called the presence of the troops, which Russia keeps in these two republics on their request, an occupation of Georgian territory and said the plans for Russian military bases there was a violation of international law. It also demanded that Russia provides free access to South Ossetia and Abkhazia for international monitors – something which the leadership of the two latter firmly oppose. PACE called on Russia to establish a new international peacekeeping force in the region.
Georgia didn't leave untouched by the new resolution either, although the criticism towards Tbilisi was mild at worst. PACE said it was concerned with the Georgian Law on the Occupied Territories, as it 'may be at odds with principles of international human rights law, including the European Convention on Human Rights'. The organisation called Georgia to restrain from any actions that can raise tension at its borders with Abkhazia and South Ossetia.
On the brighter side Abkhazian and Ossetian representatives will be invited to take part in the next session of the Assembly.
Kosachev didn't hide his disappointment with the results of the session. He said:
"The problem of the assembly is that the majority of people who vote here still consists of politicians who never go anywhere, who just read newspapers and watch TV and sometimes take their positions in a very simplified manner like 'We don't like Russia, we like Georgia, and this is why we need to support Georgia in any way and anyhow'. This approach damages the capacity of our organisation."
Now Moscow needs to make it clear how such a diplomatic failure ever happened.