Travel ban waiver for Belarus President prolonged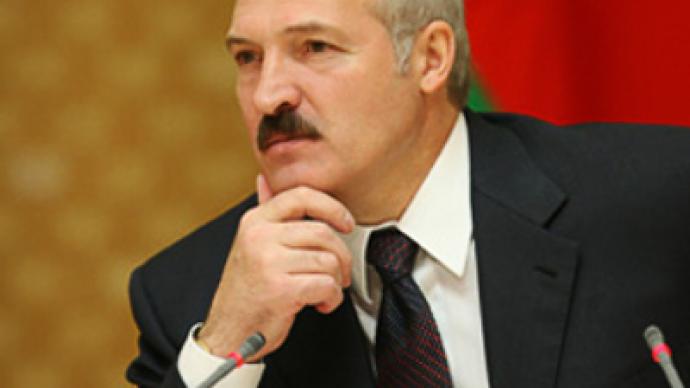 EU foreign ministers confirmed they are not going to put back in force travel restrictions against dozens of Belarusian officials including President Lukashenko, which were lifted five months ago.
On Monday, a source in Brussels told news agency ITAR TASS that a preliminary agreement on the prolongation of the sanctions waiver was reached. The sanctions targeted 42 Belarusian officials after the presidential election in 2006, which the EU called unfair and not free. The sanctions banned the man dubbed 'Europe's last dictator' and others from travelling to Europe and restricted Belarus' official contacts with the EU.
The sanctions were lifted for six months in October 2008. The European Union said Minsk made progress on dealing with political opposition and in particular released a number of political prisoners.
Some experts said the EU lifting of the sanctions was connected with Belarusian reluctance to follow Moscow's lead and recognise South Ossetia and Abkhazia as independent states. The decision was first hinted at during the meeting of EU foreign ministers in Avignon in September 2008, which was devoted to the discussion of the war in South Ossetia and the France-brokered peace plan.
Some experts say EU officials link the non-recognition of Georgia's breakaway regions with Belarusian participation in the 'Eastern Partnership' programme, which provides for considerable financial aid to Eastern European countries. In February EU Commissioner for External Relations and European Neighbourhood Policy Benita-Ferrero Waldner warned that such a move would 'kick relations [between Europe and Belarus] back to the previous position'.
You can share this story on social media: