Teaching tolerance from school: Russia launches experiment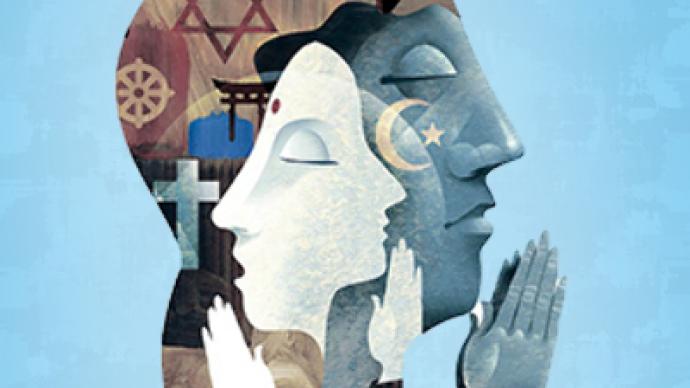 Mutual understanding between people in such a multinational country as Russia is essential. A new course aimed at teaching school kids respect for other cultures and religions has been launched in 19 regions.
A two-year long experiment kicks off on April 1, following several years of debates and disputes. Fourth graders in 19 Russian regions will start receiving tuition in "Fundamentals of Religious Cultures and Secular Ethics", Itar-Tass reports.
Kids, together with their parents, will be able to choose what exactly they would like to focus on. Among the options are the basics of the four main religions – Orthodoxy, Islam, Buddhism and Judaism – and a general course on world religions and secular ethics. Only the first lesson entitled "My Motherland – Russia" will be the same for all children. Notably, marks will not be given for the new subject regardless of whether or not it becomes part of curriculum.
The necessity to develop such a course for schools was urged by President Dmitry Medvedev in summer 2009, after which the Ministry of Education and Science began to work on the issue.
The main principle that the architects of the course stuck to was "Do no harm".
Special attention was paid to textbooks and teaching materials, which were analyzed before being given the green light and handed over to young learners. In addition, a handbook for parents was published so they could know what and how their kids will be taught.
Religious and non-religious representatives took part in developing the course program. One of the challenges of the affair was for them to reach a consensus and come to a compromise, Russian Deputy Education Minister Isaak Kalina said at a media conference.
"I do understand that the course will be criticized," said Marianna Shakhnovich, the coordinator of the group of course developers, as quoted on strf.ru – a website devoted to science and technology in Russia. "For one part of people it will be not religious enough, while for others – not secular enough."
Sakhnovich – who is also Head of the Department of Philosophy of Religion and Religious Studies at the St. Petersburg State University – said that she is aware that quite a few questions on textbooks, their authors and content will pop up during the trial run.
"We still cannot find answers to some of those questions," she confessed. One of the trickiest tasks was to find words and terms that would be understandable to kids and, at the same time, do not cause annoyance, the professor said.
As for the benefits of the program, Deputy Minister Isaak Kalina is confident that teaching children the basics of religion will eventually help them learn to respect others and themselves.
"It will be most difficult task to teach children the part of human culture [religion] to which school has not paid much attention in last decades," Kalina said. "For that reason, education was fragmentized. Many issues addressed in history, literature and general knowledge were not quite clear to children, since they were not examined from the point of religious influence."
The major goal pursued by the working group was to create a course that would unite children rather than split them on the basis of belonging to different religions. Indeed, that task was quite complicated given all the risks and delicacy of the issue. It was decided to make the new class informative, teaching Russian citizens of the future the principles of freedom of religion and tolerance. One of the nuances to be considered was the learners' age: it is sometimes not easy to catch the attention of youngsters and make them curious in a subject. Keeping that in mind, the developers made the text books colorful and written in a simple language, according to the deputy education minister.
The Stavropol region in Southwestern Russia has become the only one in the country where all its 688 schools are taking part in the experiment, Itar-Tass writes. Prior to launching the program, authorities twice carried out surveys among parents. The polls showed the majority of them would pick Orthodoxy. Secular Ethics is the subject that took second place. Islam and world religions shared third place, which was followed by Buddhism and Judaism. However, no matter how many children will be in a class, they will all get qualified teachers.
It is too early to give any judgment, but if the program proves a success, the new school subject will be taught all over the country. Meanwhile, special bodies under the governors of regions have been set up to coordinate and supervise the program.

Natalia Makarova, RT
You can share this story on social media: