Students fight for their faith in God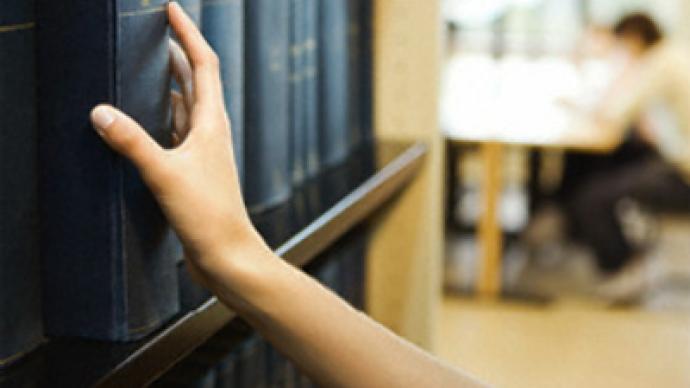 A teacher of philosophy in Russia's Far Eastern college has persecuted his students for their religious beliefs. Vladislav Radchenko now faces criminal charges and could get up to five years in jail if proven guilty.
During the first lecture Vladislav Radchenko, a teacher of Philosophy from Khabarovsk, asked his class to raise their hands if they believed in God. One third of the students did and were shocked by the teacher's response: "Be aware, you won't pass tests or exams on my subject".
He then suggested a logical scheme to prove that a believer cannot study philosophy and said the students have to become atheists to get his subject graded. The teacher then asked those who didn't want to comply to leave the classroom.
"Vladislav Radchenko called us schizophrenics and said he despises us. He said believers cannot live in the society and must stay at home. He said there is no room for such in universities," the students said.
"He said that faith in God is our disease and he must cure us," remembers third-year student Aleksandr Litovchenko.
Ideology vs. Law
The college's management received numerous complaints from the students and their parents on the philosopher's teaching methods and him personally. He was then sacked from his position and local prosecutor's office started to study the case.
The officials had a hard time collecting the necessary documents.
"Radchenko claimed himself a scientific atheist and said that he had a right to promulgate his ideology within the college's walls. To his mind, the religious belief is anti-scientific and has nothing to do with the subject he teaches," prosecutors explained.
In addition to the stand-off between the philosopher and the law, he had already twice been fired from the college but managed to pull through back to teaching.
The bellicose atheist says he just tried to have a discussion with the students within the bounds of teaching philosophy.
Vladislav Radchenko now faces charges of violating equality of rights and freedoms of his students.
Under pressure
Teachers abusing their position and imposing a particular ideology on their students is a major violation of professional ethics and such behavior is unacceptable, says Alexander Asmolov, a psychologist from the Psychology Department of Moscow State University:
"I'm not sure whether this person should be punished through court; this is up to lawyers to decide. But he has obviously proven his professional impropriety. An individual's spiritual preference is an untouchable personal mystery. No matter what power we have over others we have no right to tell others what religion to follow."
Gulnur Gazieva, a spokesperson for Russian Council of Muftis, says it's a good sign that people are defending their faith in the classroom:
"To believe or not to believe is a personal decision made by everyone privately. To my mind, it's good that believers more and more often defend their rights through court. That means they feel confident in their country. There was a situation, when a student defended his right to visit mosque during class time".
You can share this story on social media: