Ban on terrorist body handovers to be retained - report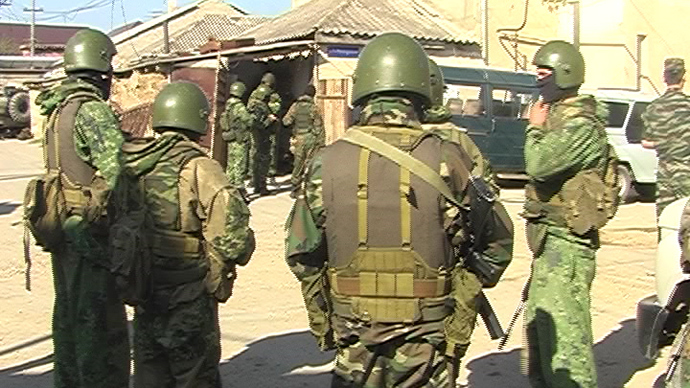 A high-placed Kremlin source has strongly denied the possibility of changing the Russian law according to which killed terrorists' bodies are never handed over to relatives, but buried in undisclosed locations.
"There can be no discussions over the subject" the ITAR-TASS quoted the source as saying.
The comment was made in connection with a recent media report reading that Human Rights activists would try to suggest a change to the legal norm, which is being criticized by the European Court of Human Rights.
Currently, Russian special services bury the bodies of terrorists in the regions where they were killed. The law was introduced in 2002 after the hostage crisis in Moscow's Dubrovka Theater.
The relatives of the killed terrorists have repeatedly tried to contest the policy, but Russian courts of all levels have rejected such lawsuits and in 2007 the Constitutional Court passed a decisive ruling to leave the law in force.
Eventually the matter reached the European Court of Human Rights and last month it confirmed Russia's right to kill terrorists, but denounced the practice of not returning the bodies as immoral and violating the right to respect for private and family life. The particular court case concerned the lawsuit filed by the relatives of Aslan Maskhadov, the terrorist leader and the so-called president of the Ichkerian Republic, who was killed in combat in 2005.
Last week a delegation of Russian HR campaigners visited the Chechen Republic and upon completion of the visit the head of the Presidential Council for Human Rights, Mikhail Fedotov, said in an interview with the Kommersant daily that he would suggest scrapping the policy Vladimir Putin.
"The lack of opportunity to bury the dead in a decent way does not help the fight against terrorism. We think that the terrorists should be destroyed, but the impossibility of burying a close relative, even a criminal, is against the traditions of the peoples of Russia," the official noted.
Fedotov has not yet met with the president.
Several other nations, including Israel and the United States, have similar laws forbidding the handover of terrorists' bodies.