Suspects detained over terror plot in western Russia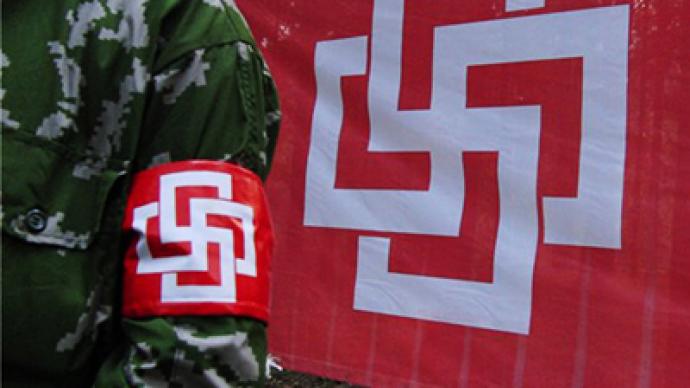 A group of ultra-nationalists has been detained in western Russia on suspicion of planning a terror attack in the administrative center of Pskov.
The suspects are alleged members of a banned far-right organization, Slavic Union, according to Interfax news agency. A search of their homes reportedly revealed a large cache of weapons and explosives, as well as extremist symbols and radical leaflets. Security officials made the announcement on Thursday, but it is not clear when the suspects were detained. The group was allegedly plotting to blow up an administrative building in Pskov on October 31. A criminal case has been opened against them on charges of illegal possession of weapons. The Supreme Court of Russia banned the Slavic Union for extremism in June, 2010. Prior to that decision, Russian prosecutors determined that the group promotes nationalism and its ideas are similar to those of Nazi Germany. The ban implies that anyone proven to belong to the Slavic Union faces one year in prison, while the organizers could receive up to four years in jail. However, the same day the court banned the Slavic Union, its leader Dmitry Demushkin declared the organization dissolved.
You can share this story on social media: