Teddy Bear paratroopers land reporter in Belarus jail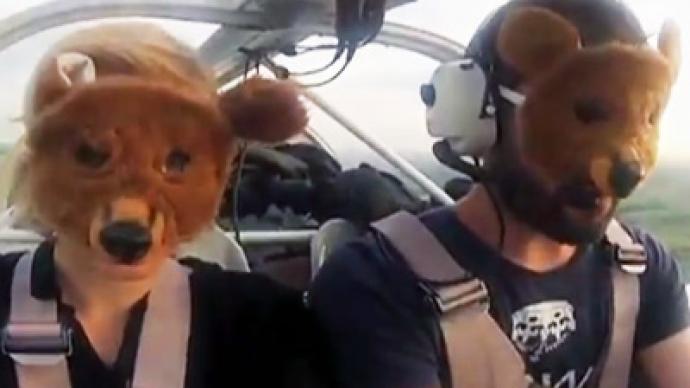 Belarus police have detained a journalist who covered the Teddy Bear Airdrop – an ad campaign in which dozens of plush toys were reportedly parachuted on to Belarusian territory from a Swedish aircraft.
The editor and creator of the BNP (Belarusian News Photos) website, Anton Suryapin, was detained on July 13 and had to spend 72 hours in custody as law enforcers worked to establish his complicity in the Teddy Bear Airdrop. The journalist claims he received the pictures from a source who preferred not to be named and who lives outside Minsk. He also published a short report by this source, who claimed that he was walking down a street in the Belarus capital when he saw a small plane dropping stuffed toys on parachutes. "I waved my hand at the pilot and he waved back and dropped me three bears with flags on parachutes," the unidentified person said. The BNP website published the photos of teddy bears descending from the skies on July 4. However, it is not possible to determine where or when the pictures were taken.Later, Swedish advertising agency Studio Total claimed responsibility for the event, saying that a plane piloted by two men took off from Lithuanian territory and briefly flew over Belarus, violating its airspace. After dropping a cargo of toys the aircraft returned to Lithuania without obstruction, and afterwards flew further to Sweden. The agency published a video of a plane dropping toys and said that the move was meant to support Belarus opposition groups and pro-democracy protests.The authorities almost immediately announced that the whole event was a hoax and the flight had never taken place. They state that the pictures published on the internet are "visual falsification".
You can share this story on social media: