Russia claims deal on rent-free military base in Tajikistan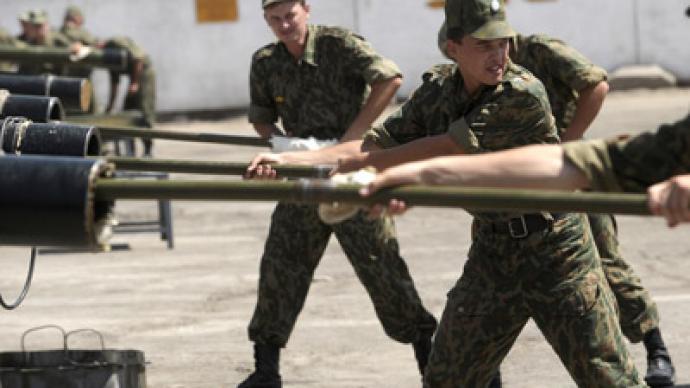 A senior Russian Army officer says Tajikistan has accepted a proposal from Moscow to extend the free rental of a military base for another 49 years.
The talks on the fate of Russia's 201st military base "are rather active," Russian Ground Troops Commander Vladimir Chirkin said on Tuesday. "I think that soon we will achieve results that will be advantageous for both sides," he added, according to ITAR-TASS.The proposal is that things would stay the same with Russia not paying for its use as the facility, in cooperation with the Tajik Army, provides the republic's security, Chirkin pointed out. In addition, Russia supplies Tajikistan with modern weapons and military hardware.Officials in the capital Dushanbe consider the deal "acceptable in total" and are set to do their utmost to speed up the approval, the Russian military chief said. However, the Tajik Foreign Ministry has denied the Russian general's statement as "groundless," reported Radio Free Europe, citing an unnamed official. There have been reports in the Russian media that the talks were getting difficult since Tajikistan was demanding at least $250 million a year for the lease of the base. Tajik Foreign Minister Hamrokhon Zarifi is annoyed, saying that his government was holding the negotiations taking into account the strategic partnership and the long time ties of friendship. "In my opinion, talks are by definition something to do at a table and behind tightly closed doors as well, if matters as important as military issues are discussed," he told journalists on Monday, cited Interfax. The current deal between Russia and Tajikistan expires in 2014.The 201st military base – was opened in 2004 – is Russia's largest foreign base with about 7,000 servicemen stationed there.
You can share this story on social media: