Russian people against military operation in Syria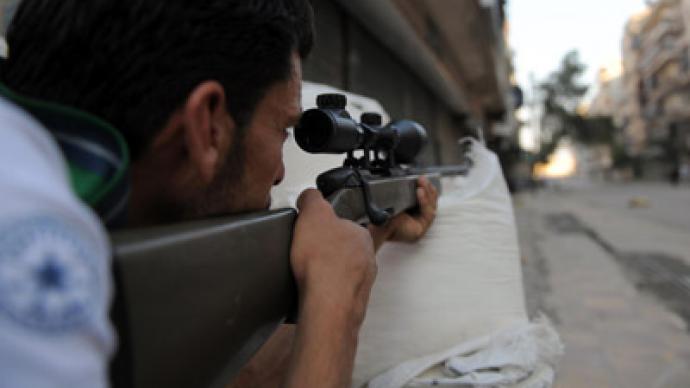 Almost a half of all Russians are against foreign intervention into the Syrian crisis. However, the majority of the population support neither side of the conflict, polls have revealed.
Some 49 per cent of respondents would not want the events in Syria to develop according to the Libyan scenario and oppose a foreign military operation in the Arab Republic, pollsters from independent Levada Center found. At the same time, 18 per cent of Russians believe foreign interference would be justified if it helped to protect civilians. A third of those questioned, though, remain undecided, sociologists told Interfax on Friday.Only 14 per cent of citizens believe that Russia should support sanctions against Syria proposed by Western countries. Twenty-nine per cent insist that that Moscow should rather support Damascus or simply refrain from interfering into the situation at all (28 per cent).Meanwhile, a survey by the Russian Public Opinion Research Center (VCIOM) revealed that slightly less than a half of those sampled think that the conflict in Syria is a result of provocation by outside players who seek greater influence in the region. Only about one fifth of respondents are confident that the unrest was caused by public rebellion against President Bashar al-Assad's regime. As for Russians' opinion about the conflicting sides, 14 per cent said they support the government, while 11 per cent favor the opposition. However, 57 per cent have no position on either of them. The pollsters also found that 44 per cent of Russians regularly, or at least once in a while, keep an eye on the Syrian crisis. More than a half of the respondents confessed they are not interested in the Syrian events at all.